Everyone in Barcelona drinks Moritz beer, but not everybody knows that Fábrica Moritz, the brand's headquarters on Ronda de Sant Antoni, is a restaurant, brewery and museum in one. Guided tours are available around the small, still functioning brewery, which boasts the longest bar in the city, and you can buy merchandise of your favourite beverage in the museum and gift shop. But, the star of the show is undoubtedly the restaurant, which serves an array of tapas and German tavern cuisine – perfect for a quick lunch or longer evening meal.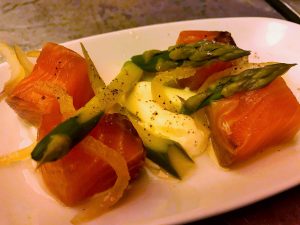 The historic site is the oldest beer factory in southern Europe, having been originally bought by Moritz founder Louis Moritz Trautmann in 1864. It was used for over a century to produce the iconic Moritz beers until it was converted into the current intriguing space by French architect Jean Nouvel. A modern, minimalist design greets diners, who have the option to sit in the ample al fresco dining area or within the huge open plan interior, still recognisable as the old factory floor. Tourists and locals both frequent this characterful space to experience the informal atmosphere and enjoy its quirky gimmicks such as the jumpsuit wearing staff and replenishable litre bottles of beer.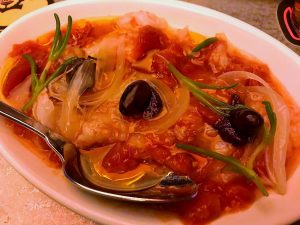 For those who intend to visit Fábrica Moritz solely for their renowned beer, the food menu is impossible to ignore. Devised by gastronomic director Jordi Vilà to satisfy all palates and preferences, the menu encompasses tapas fusion from Alsace and Spain, but also hearty Germanic dishes, such as potatoes with bacon and melted cheese. This duality enables you to enjoy a rare mixture of traditional Catalan recipes like tempura artichokes with romesco sauce, alongside continental favourites, including five different artisan German sausages. The diversity of the menu also means that every time you revisit Fábrica Moritz you can try something totally new.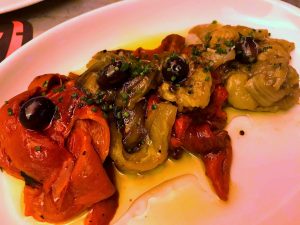 Naturally, beer aficionados will appreciate Fábrica Moritz for its primary produce, but there is also such a broad range of attractions in this multifaceted venue that anyone can enjoy for a number of reasons. The history of the building and its ingenious renovation are fascinating in themselves, whilst the varied menu is more than enough to satiate the fussiest of eaters. If you need somewhere for a quick bite, beers and pica pica with friends, or the full wine and dine experience, Fábrica Moritz has it all.