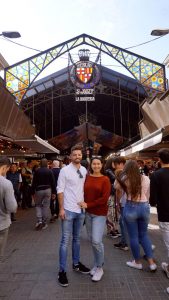 Every tourist in Barcelona seeks two things: to see the sights and to take some stunning photos as a keepsake of their trip. Bringing you these two treats together in one experience is 'Barcelona with Fábio's City Tour'. Over a three hour walking tour, Fábio will guide you through the Catalan capital's key streets, showing you the city's famous landmarks and taking excellent photos at each location along the way.
Meet Fábio by the monumental Arc de Triomf to begin your exploration of the picturesque El Born, Gothic Quarter, and Eixample neighbourhoods. All the iconic locations that make Barcelona a global tourist hotspot are included on this route, such as La Boqueria market, the Parc de la Ciutadella and of course, the Sagrada Família. Taking advantage of the compact geography of the city, you will walk between all of these must-see sites but don't worry, you can stop at any time for a drink or snack (and naturally a photo too).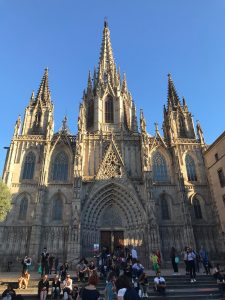 No matter where you hail from, Fábio's fluency in English, Portuguese, French, Spanish and proficiency in Dutch ensure that communication will not be an issue, whilst his upbeat and cheerful personality sustain a friendly and informal atmosphere throughout. Besides his language skills, Fábio is a deft hand with a camera and you're sure to leave the experience with a trove of memories to take home with you. Whether you want candid Instagram content or a mantlepiece portrait, Fábio will cater for your preferences.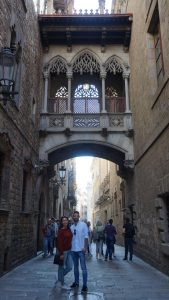 Ideally suited for newcomers to Barcelona, even veterans of the metropolis will learn something new from expert tour guide Fábio. His experience as a Segway Tour guide and four years living in Barcelona has made him a font of knowledge regarding its history, culture and people. Leading you between each location you are guaranteed to find new streets and squares, no matter how many times you've visited before.
His tour is perfect for anyone who wants to see everything Barcelona has to offer, to learn about the city and to capture treasured snapshots along the way – in other words, everyone!