Moritz brewery chose a building steeped in history to renovate for their Eixample eatery, El Velódromo. Once upon a time, the building on Calle Muntaner was where Barcelona's intellectuals met to play cards, discuss current affairs and network, and the magic of these golden days has certainly been retained today at El Velódromo. Nowadays, however, conversations overheard in the art deco interior are more likely to revolve around the quality of the cuisine and the fresh, innovative, talent of chef Jordi Vilà.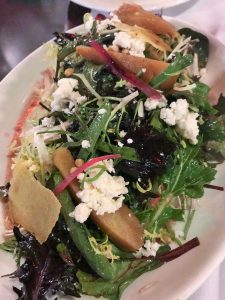 Stepping into El Velódromo is to travel in time, to early 20th Century Barcelona. Huge windows, marble floors and plenty of mahogany wood lend a grandiose and glamorous feel to the venue, which is in no way disrupted by the contemporary gastronomy. This is all part of Moritz's architectural heritage project that seeks to preserve tradition whilst promoting the modern. The result is an impressive, retro surrounding in which to enjoy a memorable and exquisite meal.
Often it's the little touches and details that combine to create a great restaurant, and El Velódromo serves as a prime example of this. Their menus resemble a  broadsheet newspaper; another nod to the Velódromo's intellectual meeting place past, but also a practical necessity in order to fit their expansive range of dishes. As would be expected, the full spectrum of Moritz's beers may be ordered, on tap and by the bottle. Unorthodox combinations such as the "Mestissa" (half Moritz and half Moritz Epidor), and the Sangria Moritz – which replaces red wine for beer – are also available, alongside everybody's summer favourite, shandy. For those less interested in the produce of Moritz's breweries, rest assured, as they also offer a full house of wines, spirits, cocktails and soft drinks.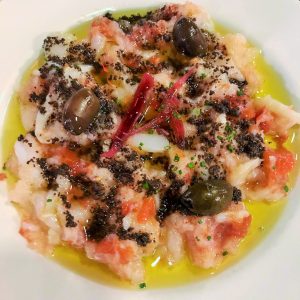 Since the restaurant is open every day, from 6am to 3am, the menu is accordingly adapted to suit every meal and every palate. Authentic Catalan and Spanish recipes dominate the cuisine, with regional favourites such as pan con tomate and peppers from Padron enticing diners to a traditional local meal. But, whilst the recipes themselves may be familiar, the standard of both the cooking and the presentation is truly exceptional. Plates such as the Esqueixada (shredded salt cod salad) and the octopus with creamy mashed potatoes are both commonly found in the Catalan capital, but rarely with such delectable flavours and expert seasoning. Another impressive option that draws upon a timeless local speciality, yet with Moritz's unique twist, is the seabass with black rice and artichokes.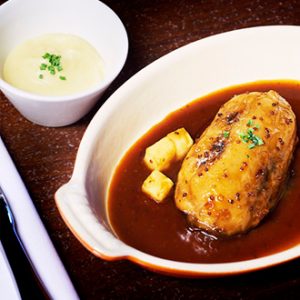 A residents favourite that still draws in plenty of tourists, El Velódromo remains a benchmark in Barcelona's gastronomic sector. The elegant, stylish interior and remarkable quality cuisine is the ideal place to impress a date, take your family for a special holiday meal, or grab tapas and beers with your friends.