Driving a Ferrari is a dream for many people, and on the bucket list for most. Unless you're a multimillionaire, to sit behind the wheel of the most famous car in the world is a once in a lifetime opportunity. Drive Me Barcelona can make this happy fantasy an instant reality for anyone possessing a driving license and the zest for a thrilling experience. Within their modest offices on Passeig del Born you can select your supercar, ready to take to the streets and turn passersby green with envy. What better way to explore the city's landmarks than from the luxurious interior of a designer sports car?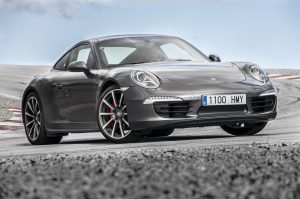 You will be spoilt for choice by their impressive fleet of infamous vehicles such as a Lamborghini Huracan, an Aston Martin DB9 and a Ferrari Spider – all enticing you to take off on your urban adventure. Alternatively, if you're looking for something more unusual, Drive Me also offer the Nissan GT-R, a supercar equally suited to both the road and the circuit. What's more, their Tesla Model X is a seven seater that can nonetheless accelerate from 0 to 100 km / h (62.13mph) in an impressive 3.1 seconds. Whether your preference is speed, power or just plain debauchery, Drive Me have a ride for you.
Once you've picked your wheels, it's time to select your route. If your goal is to flaunt your new toy, try the 'Miramar and Port of Barcelona' city tour for the chance to cruise between th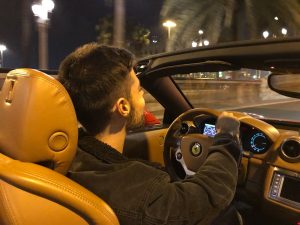 e palm trees of Passeig de Colon, parallel to the Mediterranean. Equally likely to attract attention, the 'Sagrada Familia and Modernism' route takes you past the eponymous church of the drive. Not only is this monument  the most frequently visited in the Catalan capital, it is also the most important work of the renowned architect Gaudí. During this experience, you will enjoy a predominantly urban drive through the intricate grid system of the Eixample neighbourhood, and become acquainted with this enormous and intriguing area of the city.
If you prefer hairpin bends and sharp turns to challenge your driving skills, the weaving slopes of Montjuic are perhaps better suited to your needs. 'The Montjuïc and Old Urban F1 Circuit' takes you racing (at the speed limit of course) around what was once the Formula One circuit, and follow the skid marks of international competitors who vied for Grand Prix prizes in '69, '71, 73, '75. You will barely notice the spectacular views of the city spread out before you as you experience a sporting supercar driving in its natural habitat. On the other hand, from 512 metres up, at the peak of Tibidabo, the panoramic view of the glistening Mediterranean sea will be impossible to ignore. This is where the 'Tibidabo and Skyline' tour will take you and is recommended for testing the limits of the Ferrari's acceleration.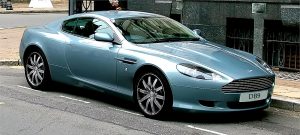 Drive Me Barcelona spoil their clients in every way and provide an incredible alternative form of entertainment for petrol heads, adrenaline junkies and plain old car admirers alike. See the city in style and indulge yourself in a little extravagance – you won't regret it!