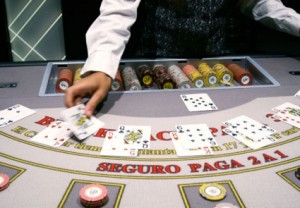 Barcelona's Casino is located right by the seafront in Port Olympic, where the nightlife sparkles as brightly as the Mediterranean Sea.
Gamers will find a world class selection of table games, such as Poker, Black Jack, French Roulette and American Roulette, plus a large room with slot machines.
You can enjoy a gourmet dining experience in one of its exclusive restaurants. The Exquisit restaurant specialises in Catalan cuisine with Italian specialties and international flavours.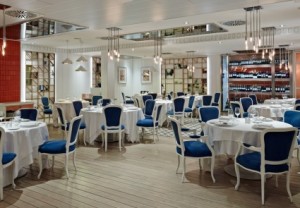 On Thursdays,  Fridays and Saturdays the Casino Buffet offers a selection of over 30 specialities, which includes seasonal favourites and plenty of sea food dishes. Live music accompanies the experience.
If your palate craves more exotic flavours then look no further than Ají, which has a fusion of Japanese and Peruvian cuisine. A welcoming wine bar is well stocked with a quality selection.
Look out for the special theme events which take place regularly, and which attract international guests who are looking for a special night out in Barcelona.
Info:
Address:
Marina, 19-21
Area:
Port Olympic
Telephone:
932 257 878
Website:
www.casino-barcelona.com
Where: