They say Barcelona has it all, and it's true to an extent. Sun, sea and city. It's the reason why so many flock to this amazing place. However beyond the city limits lie more riches in the wilds of the Catalan countryside.
A mere hour outside the city and you're presented with a very different world. The natural park of Collsacabra is home to the quaint village of Rupit. Unknown to most tourists it has retained its medieval charm. The village itself clings precariously to a rock formation surrounded by the Riera de Rupit.
The town sits above the river, perching on a rock which can be reached either by road, or for the more adventurous, a rope bridge. Having said that, even the local pensioners love skipping across it like excited school children.
Within the town you'll find the smell of fresh bread and botifarra sausages wafting through its ancient streets. This is just the tip of the iceberg. Beyond the village a trail takes you along the jagged cliffs of the Collsacabra Mountains. This time of the year is the best time to enjoy the first signs of Spring with blossom blooming and wild flowers popping up everywhere. Not to mention you also avoid the blazing heat of the Mediterranean summer. Even now, the midday sun makes you work up a sweat.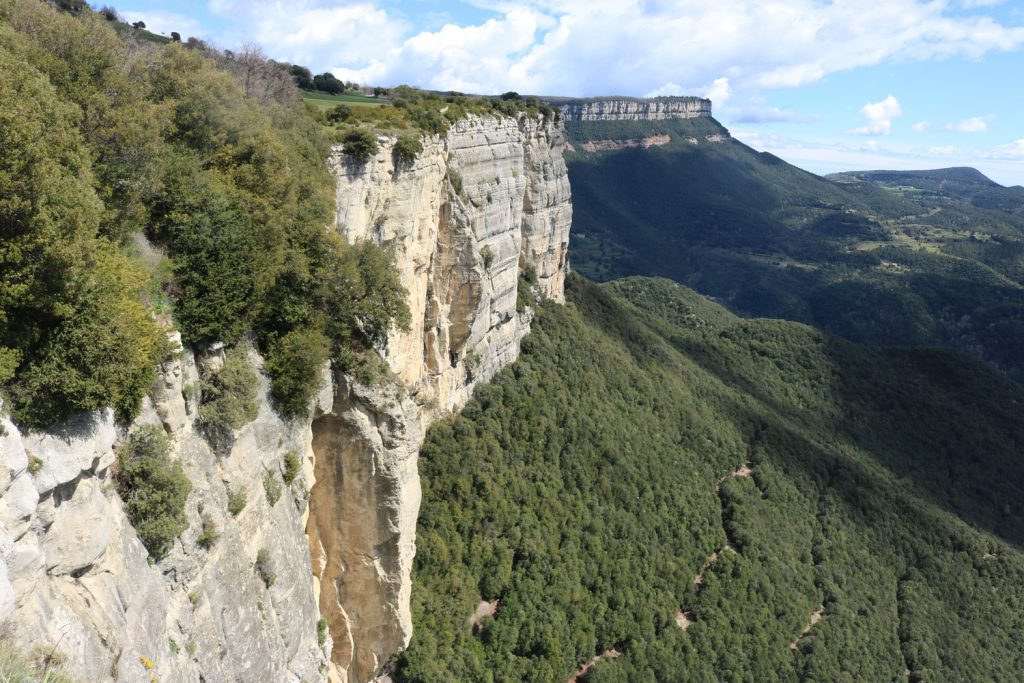 To my total amazement, the gently sloping hills and green pastures give way to jagged cliffs, hundreds of metres high. From there, the rugged terrain of Catalonia reveals itself in the distance as does Rupit's best kept secret, Salt de Sallent. Perfectly positioned, the Riera de Rupit cascades off the mountainside into a valley below, uninterrupted for nearly 100 metres. This is the Salt de Sallent waterfall.