Barcelona is home to many forms of entertainment. One of those are the casinos in Barcelona. They are scattered throughout Barcelona and they are great places to have a fun night out! Whether you want to earn some extra pocket money for your stay in Barcelona, or you just want to dress up in fancy attire and have a drink with friends, Barcelona offers various casinos where you can try your luck. Read on and find out where you can find the best casinos in Barcelona!
Casino Barcelona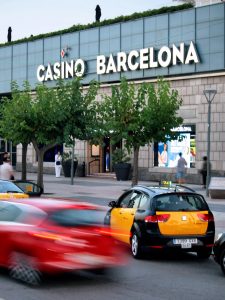 One of the most famous casinos in Barcelona is Casino Barcelona. It is situated on Barceloneta beach close to the most well-known clubs in Barcelona such as Shoko, Pacha and Opium. This way, you can hopefully win some money, and have it pay for the cocktails on your night out! As Casino Barcelona is open 24/7, it is also possible to try your luck after a day of relaxing on the beach. They offer numerous tables where you can play all kinds of games such as: poker, stud poker, French Roulette, American Roulette, Blackjack, and Baccarat. In addition to this, they also have a great bar where they can serve you any drink you could ever want. 
Carrer de la Marina, 19-21, 08005 Barcelona
Bingo Billares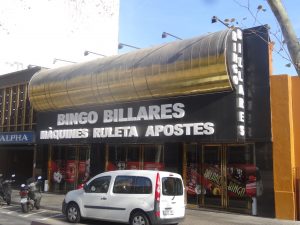 Another place where you can try your luck in Barcelona is Bingo Billares. It is located in the Eixample district, which makes for a nice central location. Although it is mainly a bingo casino, other games can be played here as well! It is a great place where locals often mix and mingle with tourists, which makes for a unique atmosphere. One of the best features of Bingo Billares is the outside terrace where you can play games whilst enjoying the weather in the Catalan capital. Worried about if you'll be needing some food? You need not worry, as there is an amazing restaurant for you in the building! 
Gran Via de les Corts Catalanes, 724, 08013 Barcelona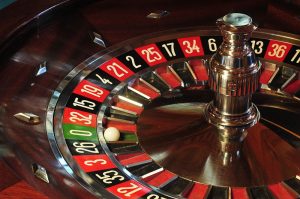 Golden Park is a great place for anyone looking for a casino in Barcelona. It is located at the Centro Comerical Glòries. You will be able to enjoy playing games like Blackjack, Poker and Roulette. In addition, there are also many slot machines to try your luck on! Golden Park is open from Monday to Thursday from 9AM to 12AM. On the weekends you can roll the dice from 9AM to 1AM. 
Centro Comercial Glòries, Avinguda Diagonal, 280, 08018 Barcelona
Dress code
In comparison with other casinos in Barcelona, some informal clothing options are allowed. You are allowed to wear shorts, trainers and sportswear. However, swimwear, beachwear and sleeveless shirts for men are not accepted. This means that in case you want to combine your beach day with gambling, you will need to bring another outfit with you as well!
Other options to gamble in Barcelona
In addition to the 3 main casinos in Barcelona, there are numerous other small places where you can place bets or play games. These small casinos can be found all over Barcelona and they offer a great experience as well! There are even several sports betting cafes, where you can watch a La Liga game whilst winning (or losing) money. Another option is a little outside of Barcelona. Namely, the Gran Casino in Lloret de Mar. It is only an hour drive away, and it will offer you a great night out during your next visit to Barcelona!