In recent years everyone's life has changed greatly thanks to the arrival of Smartphone and, the truth is, we can no longer live without it. This device has millions of utilities, but one of the most important is being able to be connected all the time while we are traveling. For this reason, if you are planning to come to Barcelona, you have to download these essential Barcelona Apps to discover the most amazing corners of this beautiful city and walk through all the streets like a local.
Indispensable Barcelona Apps:
– Tourism of Barcelona:
Every year more than 12 million people come to our city to discover Barcelona and live one of the best experiences of their lives here. That is why it is essential to have all the necessary applications to not miss any of its details. Even so, unfortunately many of the apps we find may not work as well as we expect … so now we will show you which are the best Barcelona Apps! :
– BCN Visual: Would you like to discover how Barcelona was 100 years ago and visit those same sites? Well now this application will show you all the videos and photographs of the most emblematic places of the city in its past!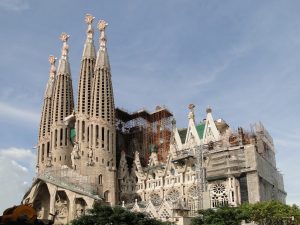 – Gaudi's Barcelona: If you want to discover all the history and wonderful architecture of this genius of modernism, you have to download this application which explains you the great masterpieces and the life of Antoni Gaudi.
– Medieval Barcelona: Investigate the historic centre and the Gothic quarter of Barcelona with this audio guide that will explain everything you need to know about Medieval Barcelona.
– IBeach: With IBeach you can discover all the beaches of Barcelona, the water temperature, the weather of the moment and the flying flags … everything you need to have a day on the beach10!
– Fonts BCN: If you are going to spend all day walking around Barcelona it is essential that you download this application, which shows you all the public and drinkable fountains that are distributed throughout the city. It´s perfect for refilling your water bottle!
-Transport:
Barcelona is a city with a total area of 101.35km2, so it is essential to know all the public transport options of the city to reach everywhere in a most efficient way. Even so, we have to say that Barcelona has a very wide transport network which includes train, rail, tram, subway and bus, so you can reach almost all the parts of the city in half an hour. For this reason, here are some of the Barcelona Apps we recommend that you will find useful for getting around:
– TMB App: With this app you can have an overview of the transport network of Barcelona to see which way suits you best at any time to reach your destination.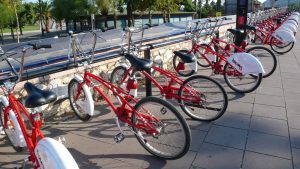 – Bicing: This is the official bicycle application of the city. There are many "bicing" points scattered throughout the city, so it will be very easy for you to travel from end to end on bike path. Even so, in the last year there has been a great "boom" of motorcycles, scooters and bicycles for rent per minute in Barcelona, so you will not have any problem finding any of these things in every corner!
– AMB | Mobilitat: If traveling by bus is your thing, then it is essential that you download this app. With this app you can see all the bus stops in the city and how long left for it to arrive.
– Blablacar: If you're looking for traveling outside Barcelona to other cities without spending too much money, this is your app. With Blablacar you can reserve your seat in a shared car and by this way share the cost of the journey with the rest of passengers.
-Food:
If there´s something distinguishes Spain, and especially Catalonia, from the rest of the world, it´s definitely the excellent weather, the character of the people and, above all, its cuisine since it is one of the best,( just to not to say it´s the best ), in the world.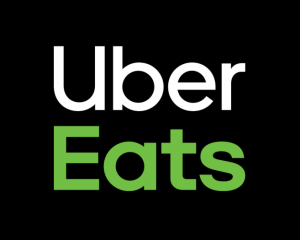 – Glovo and UberEats: After a long day of walking around Barcelona, all you want is to lie on the bed or sofa and rest (and, of course, not thinking about cooking anything). That's why in Barcelona the food delivery applications are widely used.
– El tenedor: One of the best Barcelona Apps for people who love finding offers, discounts and eating in the best restaurants in the city is El tenedor (the fork). From this application you can reserve tables in the premises and have a look at their menu and the price of each dish.
Now you have all the necessary tools to move around the city like a local, what are you waiting for? Download the best Barcelona Apps and start planning your dream trip to Barcelona right now!