Whilst cities such as Rome, Saint Petersburg and Las Vegas are at the forefront of most people's minds when thinking about the most beautiful fountains in the world, Barcelona has some of the most charming and picturesque fountains in Europe. They are found across the entire city, often in plaças or parks which make them ideal spots to kick back and enjoy the fabulous summer Barcelona has to offer. Have you discovered these six fountains yet?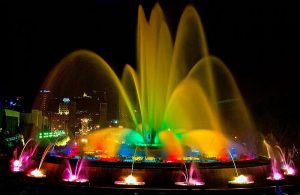 1. Magic Fountain of Montjuïc
Located in Plaça Espanya at the foot of Montjuïc, several fountains cascade down from the Palau Nacional combined with a music and light show at night which is unmissable. This fountain was built for the 1929 Barcelona International Exposition and was refurbished in time for the 1992 Olympics which Barcelona hosted. During summer it does get busy down there as many tourists want to see the show, but it's sure worth it!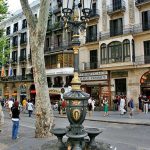 2. Canaletes
The spot where FC Barcelona fans gather on La Rambla to celebrate each and every one of their many triumphs. According to local legend, drinking from the fountain means you will return to Barcelona. A beautiful ornate fountain which dates back to the 19th century.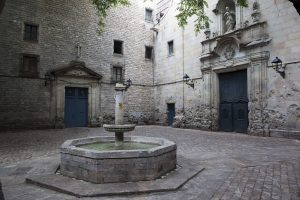 3. Plaça Sant Felip Neri
Located in the heart of the Gothic Quarter, this quiet square suffered severe bombings during the Spanish Civil War in the 1930s. This beautiful square has a church and a few small bars and shops, but there remains a mysterious atmosphere here.
4. Plaça Catalunya
The heart and centre of Barcelona, this magnificent square is surrounded by historical streets and high end shops. There is also a beautiful fountain which is illuminated at night.
5. Parc de la Ciutadella
Built in 1888 for the Universal Exhibition with the collaboration of then architecture student Antoni Gaudí, this incredible fountain sits in the middle of Barcelona's most charming park. The baroque style cascade fountain is certainly the jewel in the park's crown.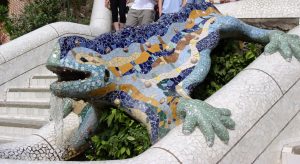 6. El Drac, Park Güell
Located at the entrance of the famous Gaudí exhibition in Park Güell, the world-renowned multi-coloured mosaic salamander found on the steps leading up to the stunning esplanade has become a true symbol of Barcelona and is an absolute must for all visitors.