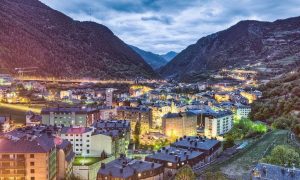 Despite being one of the smallest countries in Europe, Andorra is packed with things to do. Boasting beautiful landscapes further than the eye can see, every season brings a different side of Andorra and offers something new. Only a few hours from Barcelona in the Pyrenees, Andorra is close and well connected to the Catalan capital; Catalan is even Andorra's national language. Escaping from the hustle and bustle of Barcelona for a peaceful day to this tiny retreat is really refreshing, even if you are already on holiday!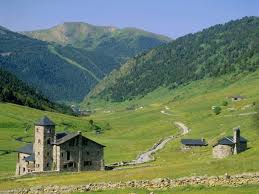 Whilst many known Andorra for its wonderful skiing resorts Spring is a wonderful time to visit the country, as Andorra changes from its wonderful winter coat of snow to reveal its amazing, dark-green scenery underneath. Its rich greenery and forestry is perfect to explore on foot, bike or horse. Alternatively for visitors who prefer the indoors, Andorra has an amazing shop collection in its city centre, as there are massive tax discounts throughout the country.
Outdoors activities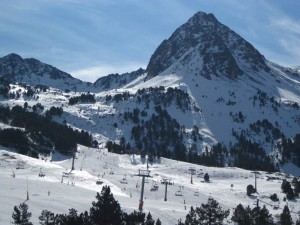 Catering to all different sports, hiking or fishing to quad-biking or skis there is something for everyone who appreciates what nature has to offer. Early Spring remains a prime time to ski in Andorra, with skiers benefiting from both the snow and the sun. March and early April are wonderful times to go skiing, and it is quite easy to organise a day ski trip from Barcelona centre.
Towards the end of Spring is equally striking scenery, ideal for keen walkers, hikers and riders to discover the country by foot, bike or horse. The variety of outdoors activities in Andorra make it possible to escape into nature's tranquillity with quieter routes in its nature parks, whilst those wanting a more fast-paced adventure can also have a great time. Quad-bikes and other off-road bikes are also on offer for those who have missed the thrill seeking of skiing and snowboarding down the mountains in winter.
Culture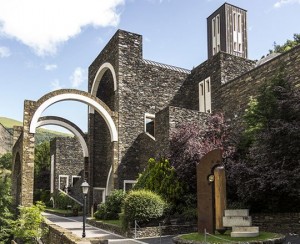 Andorra is small but has wide cultural diversity and heritage, with a broad range of museums it able to appeal to its large variety of tourists. The country has museums for the arts: the Museum of Sacred Art and the Centre of Art of Scald, history: Interpretation Centre of Romanesque Andorra and the Museum of Casa d'Areny-Plandolit, as well as the more unusual: the Perfume Museum and Comic Museum, with many more options also available. This gives tourists a unique opportunity to have an insight into the country's traditions, heritage and culture, which has long been overshadowed by the country's skiing slopes and outdoors' attractiveness.
It is easy to experience and handpick museums that are of personal interest by purchasing the PassMuseu, a Muesum Pass, which can be bought from Andorra's tourist information. The pass costs 2.5€ and enables visitors to enjoy a 50% discount on a choice of 17 museums (the pass can be used up to 3 times, in 3 different museums). This allows tourists to enjoy several places at a reasonable rate, enabling visitors to truly sample the vast array of culture in Andorra.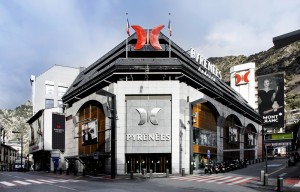 Shopping
One of the best parts about visiting Andorra is the country's tax haven status. Andorra la Vella has a large variety of designer and top brands. All shopping in Andorra can be purchased at a discounted price due to the country's tax laws. This makes it a great destination to purchase some of Europe's high-quality brands at a smaller price. Spend the afternoon in the Grans Magatzems Pyrenees and return to Barcelona with a new wardrobe.
Relaxation
Andorra is a fabulous place to unwind with Andorra la Vella being rich in wellness centres, spas and relaxation. Thermal spas with whirlpools, waterfalls and water features are ideal for those looking to relax and enjoy the quietness of outdoors but the comfort and leisure of indoors.
Caldea combines all of the pleasures of relaxation, fitness and wellness retreats all under one roof, making it possible to spend the morning or afternoon in one location to provide the ultimate indulgent, pamper session.
Within the same facility is Inuu, which provides extra special and superb service, providing customers with a wonderful experience. Visitors are able to personally design their packages with professionals so that they can have the maximum benefit and enjoyment of the wide variety of therapies and facilities available. It is possible to tailor the entire itinerary as service and happiness are key at Inuu.
Dining
It is important to end your adventurous day trip to Andorra in style and sophistication. Although Andorra is the smallest country in Europe its cuisine is amazing, being influenced by both of its surrounding countries: North (France) and South (Spain). These are both countries with incredible tastes in food. Therefore, Andorra has been able to replicate both of these cuisines with ease, as well as have many ideas to cater for its international tourist appeal.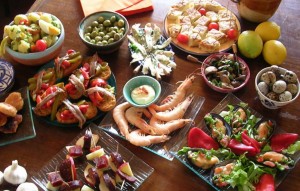 Bodega Poblet is a Spanish and International restaurant serving beautiful and stunning tapas. The food is divine and the standard, service and presentation is wonderful. The restaurant is one of the highest quality and gourmet restaurants in Andorra. It will be the perfect place to end your experience in Andorra.
Versailles creates classical French cuisine high up in this mountains. It as good as North of the border, and is an established favourite in Andorra. The ownership has changed since it initially opened decades ago, but it continues to have its prestigious reputation in Andorra la Vella with locals and returning tourists.
Restaurante El Crosto provides a Mediterranean and Spanish fusion of food that is absolutely delicious. Like the country, this restaurant is a tiny hidden gem, but is located in the middle of the city centre. There are only 7 tables so expect a very attentive service and welcoming waiters. They will take care of your every need but get there early or try to book in advance as the size makes it very exclusive.