Catalonia is a gastronomic and wine paradise, with the distinct Mediterranean flavours of its local cuisine and a wealth of world-famous wine producers. Immerse yourself in this crucial aspect of the region's culture with AiBarcelona's local wines and slow food experience, showcasing Barcelona's finest vintages and their production process, rich culinary offerings, and breathtaking scenery. Your guide will unveil the fascinating history of the emblematic Catalan wine region, as you sample a variety of whites, reds and of course, cava – Spain's answer to a glass of bubbly.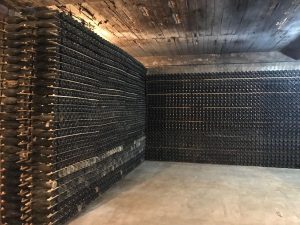 What better place to begin your food and wine expedition than at the impressive Arc de Triomf. An unmissable landmark, your guide will escort you from here to one of Spain's most established and significant winemakers. Explore the remarkable grounds of the winery and its intriguing cava cellar with their delightful in-house sommelier, whose lack of English only contributes to the authenticity of the experience. Fear not, before your guide whisks you off to the next wine oasis, the tour will finish off with a tasting session in a quintessentially Catalan dining room, with some of their best-loved bottles – even if it is only mid-morning by this point!
Sample their selection of refreshing, deep and well-balanced whites, thanks to the region's unique duo of microclimates – a humid, warmer zone, and a colder, inland area. Their foremost wine, however, is the sparkling cava, produced with the local Pansa Blanca grape variety and the ideal aperitif to revive your taste buds.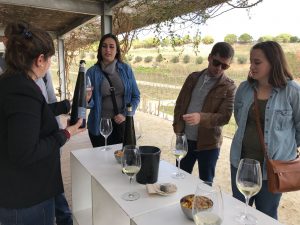 Fuelled up and eager for more, the tour continues with a visit to a stunning national park. Home to an organic winery on a nineteenth-century estate, it overlooks the glistening Mediterranean waters. Its proximity to the sea and stunning landscape makes this spot an archetype of outstanding natural beauty. Their wines are featured on the menu of top restaurants across the world, attesting to their sheer quality and unparalleled excellence. After a guided visit around their modern cellar and an insight into their sustainable practices for cultivating their wine, it's time for the best part – an al fresco wine tasting amidst their beautiful vineyards. From familiar to less orthodox wines, taste and swirl an array of organic reds, delicate whites, and a regional favourite – cava. This place is a must for those visiting the Catalan capital with a keenness to explore the best that oenotourism has to offer.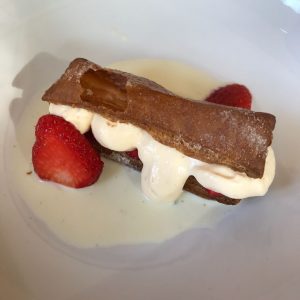 With your thirst quenched, a three-course meal awaits you at a hidden treasure boasting spectacular food. Enjoy Catalan cuisine with a contemporary touch, prepared with locally sourced and seasonal produce from the Maresme region, which only adds to the exquisite and intricate flavours of each dish. The charming chef will introduce each of his unique and delectable concoctions from the à la carte menu, from their poached egg and goats cheese soufflé starter to the lightly seared bonito served with tasty greens, seasoned to perfection. The supreme quality of their cuisine and service, and the eatery's elegantly minimalist decor by all means certify their five-star rating on TripAdvisor, and ensure for a memorable dining experience.
With your appetite and quest to seek a unforgettable food and wine experience satiated, lull yourself into a gentle sleep, as your guide drives you back to Barcelona.