The Magic Fountain. La Boqueria. Cosmocaixa. There are a lot of reasons to visit Barcelona with kids, but there's also a lot of ways to spend too much money in this Spanish metropolitan. There's no reason, however, to blow your family budget on one of the most popular family travel destinations in Europe. We understand that it can be easy to rack up the bill from wanting to entertain your little ones. But thankfully, it doesn't have to be that way! Luckily, the city of Barcelona has a ton of world class, family-friendly activities that don't cost a cent. Here's our list of 8 free and fun things to do with kids in Barcelona for the most free fun they will ever have!
Magic Fountain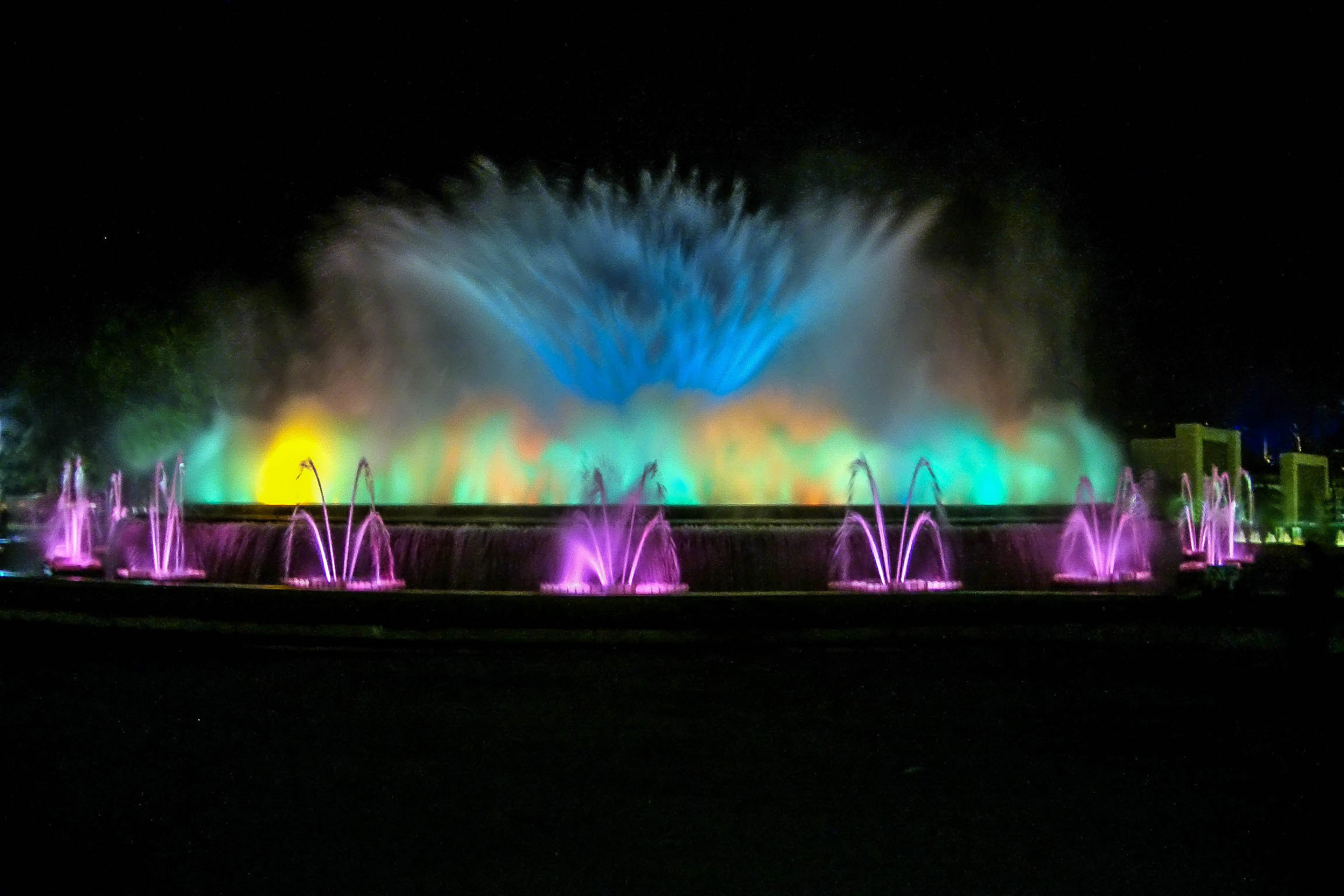 If you're searching for a water and light show that is reminiscent of Disneyland, take your little ones to the Magic Fountain in Plaça Espanya to experience a glorious, synchronized water show that is accompanied with dazzling music and lights. Located at the foot of the Palacio Nacional, this 20 minute interactive show showcases 3,620 water jets and 4,760 lights with over 7 billion incredible light/water combinations. Who knew paying €0,00 could be this magical?
Museu Nacional d'Art de Catalunya (MNAC)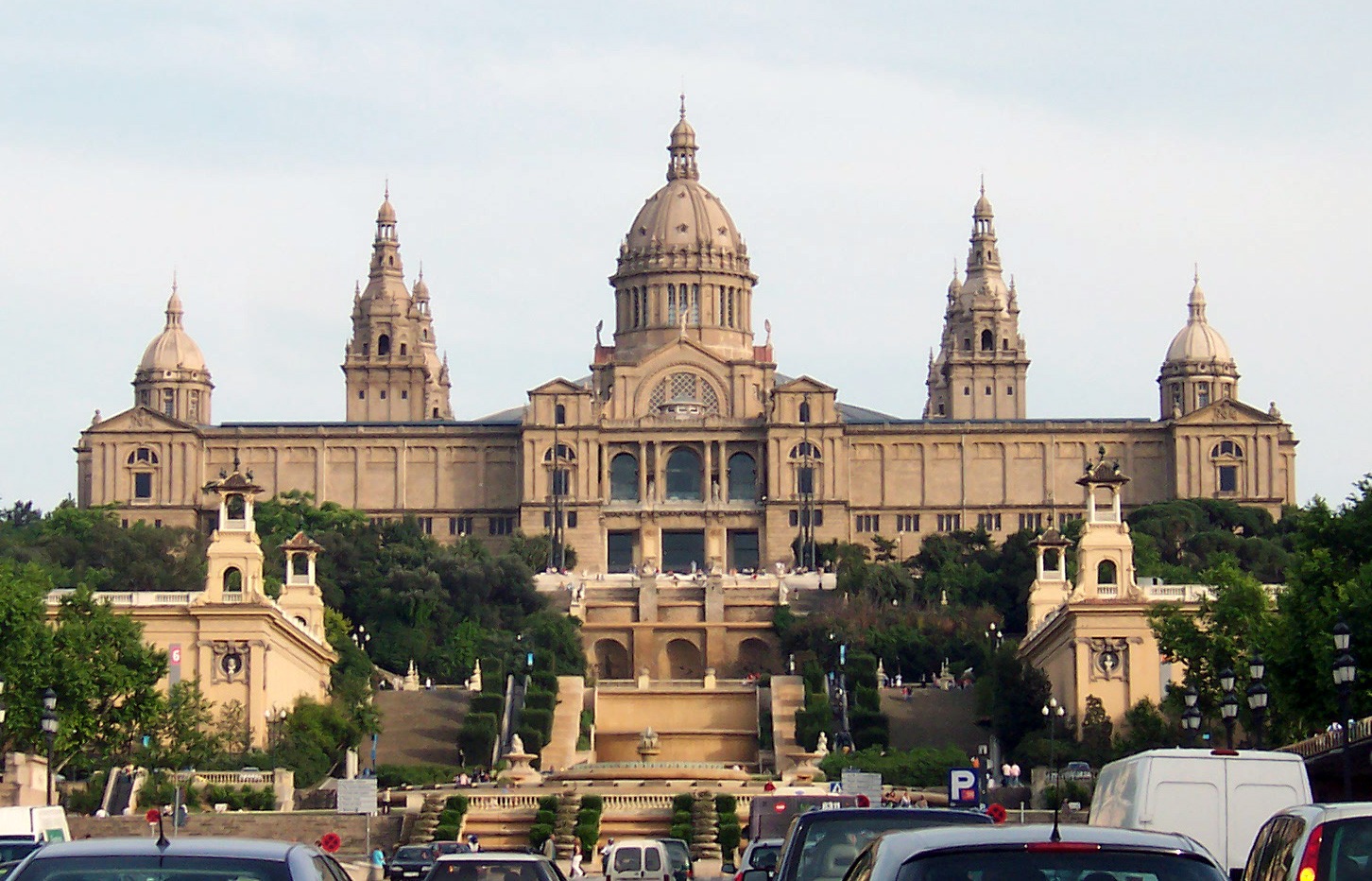 Before you and your family head down to catch the water show, make sure you all take a visit to the Museu Nacional d'Art de Catalunya (MNAC) to witness the best collection of Romanesque mural painting in the world and the most representative artists of Catalan Modernism, such as Gaudí or Casas. Luckily, the MNAC offers free entry after 3:30pm on Saturday evenings so you can save yourself loads by visiting the MNAC and then, the Magic Fountain after!
Other Museums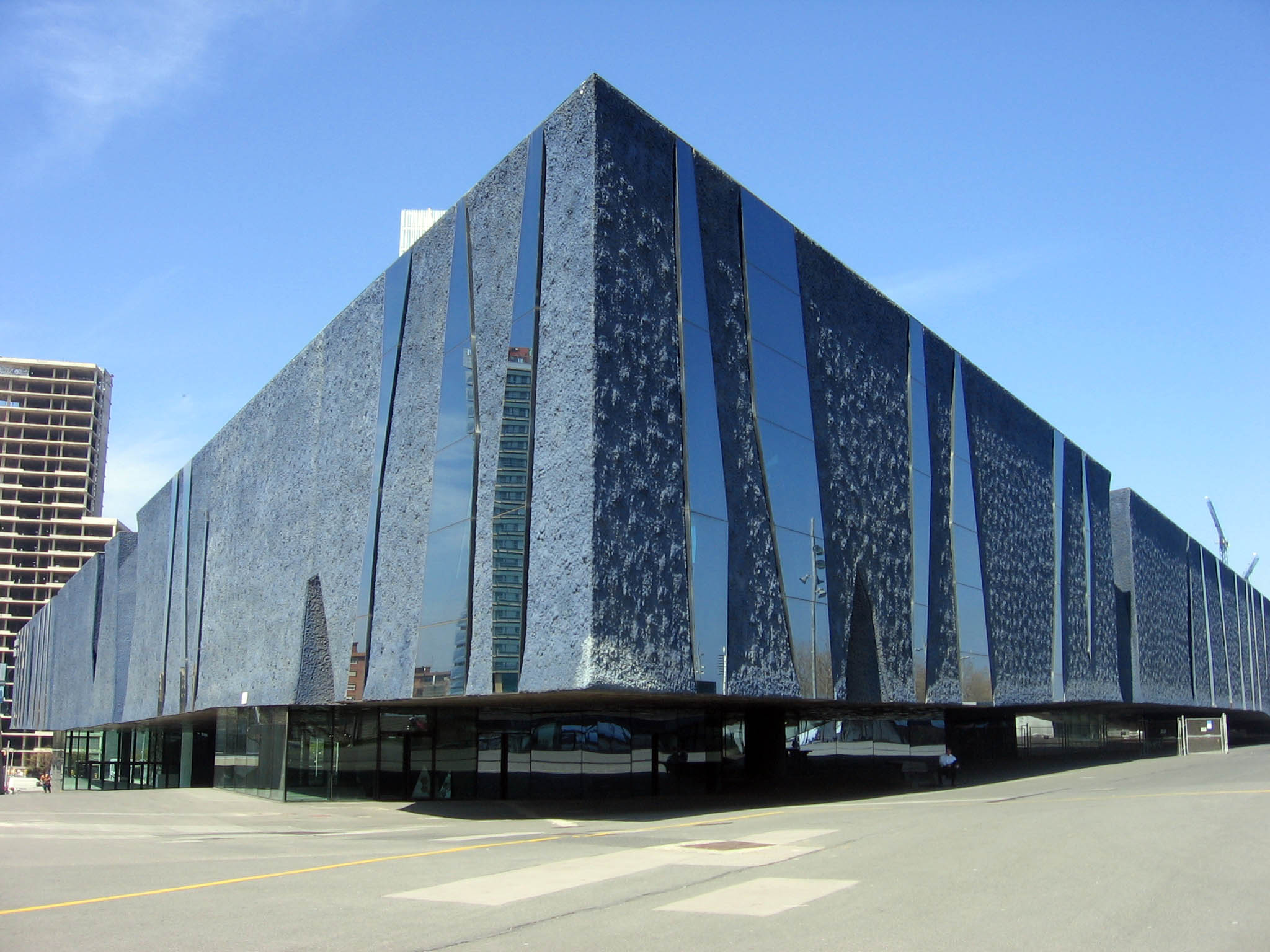 Along with the magnificent MNAC, other museums tend to offer free entrance every Sunday afternoon after 3pm. There's no better way to spend a relaxing afternoon with the kids than by visiting some of Barcelona's best museums for free. Whether you want to take your little ones to see some of Picasso's most famous works or soak in history through an exhibition that takes you through an epic evolution of Earth, you'll be sure to find a museum that will keep them entertained all day! (Museums that are free during specific time periods: Museu de la Música, Museu Picasso, Centre de Cultura Contemporània de Barcelona, Museu Blau, and Museu d'Art Contemporani)
Parc de la Ciutadella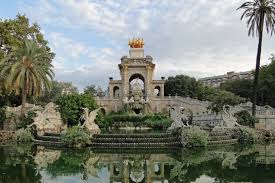 When in doubt on where to take your kids, you can never go wrong with taking them to go play in a park, especially when it's the infamous Parc de la Ciutadella. Located in the city center, Barcelona's biggest park has playgrounds, ping pong tables, a giant mammoth sculpture, and a lake with rowboats available for rent–a plethora of options to keep your child entertained all day! Along with this gorgeous green space to play at, you also have the options to take your kids to the Barcelona Zoo closeby for a small fee, or make a free trip to the Arc de Triomf located only two minutes away.
Montjüic Castle
If your child is the adventurous kind who loves to explore, take them to the Montjüic Castle where they can enjoy the stunning fortress that sits at the peak of the mountain. Along with beautiful views of the city that you can soak in from a top, there is also a delicious cafeteria to feed your tots and a massive playground for your child to run around on. There is also a picnic area if you wish to pack a lunch for the ultimate family day out. After enjoying a nice lunch on the grassy fields, follow the left trail that will then lead to the bottom of the mountain and eventually, to the neighbourhood of Poble Sec where you can then embark on another adventure with your kids.
The Beach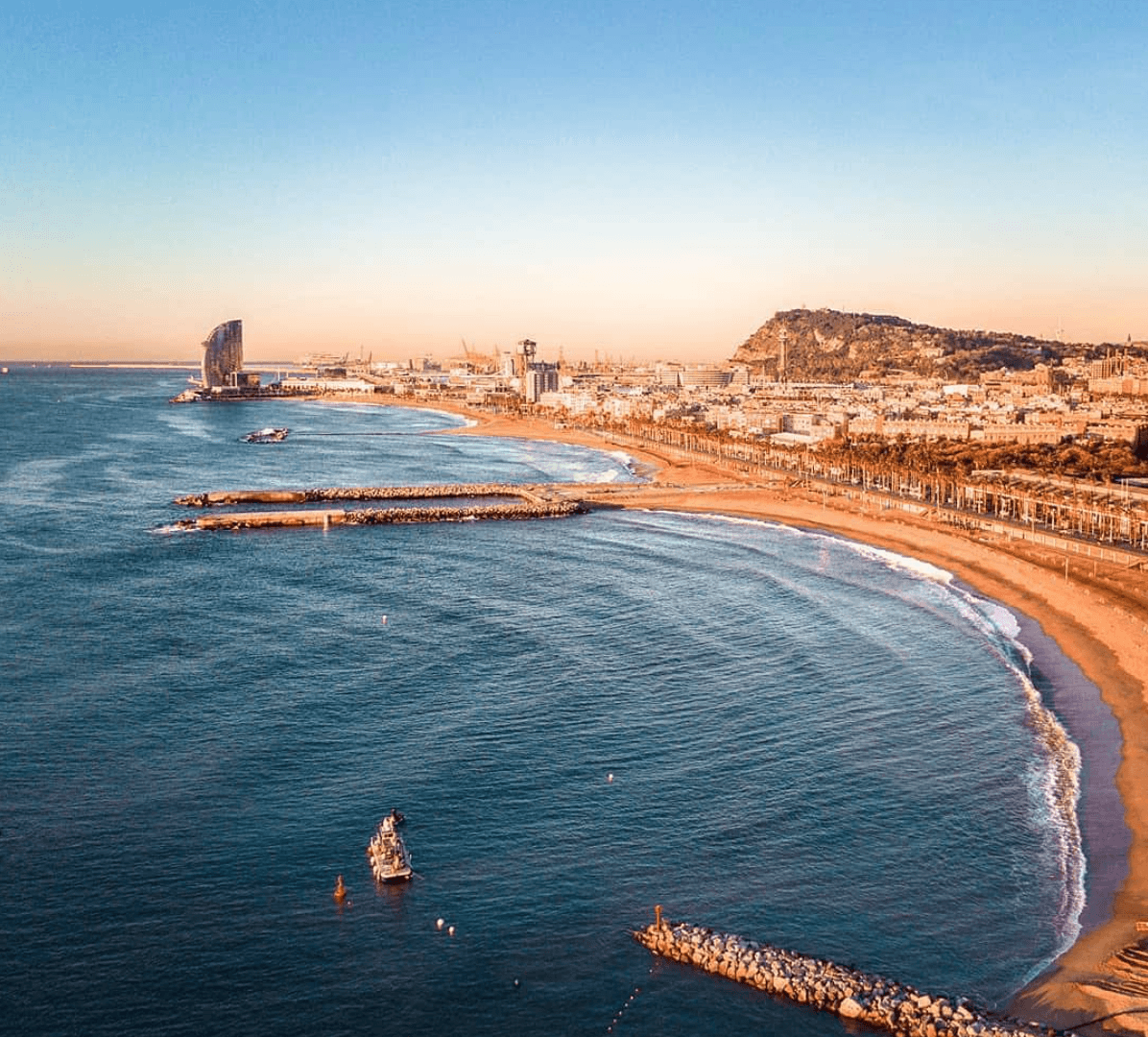 With summer just right around the corner, there's no better way to spend time with your kids than at Barcelona's gorgeous beaches. When you little ones are occupied with running around on the sand, soaking their toes in the water, and munching on ice cream, you'll finally have your time to relax on the beach too. There are four different beaches in the city center, so make sure to do some research on the most family-friendly beaches. Our favorite is Bogatell Beach where you'll find cleaner water, a massive children's playground, and a nice shower and toilet facility that will definitely come in handy for your child!
La Boqueria Market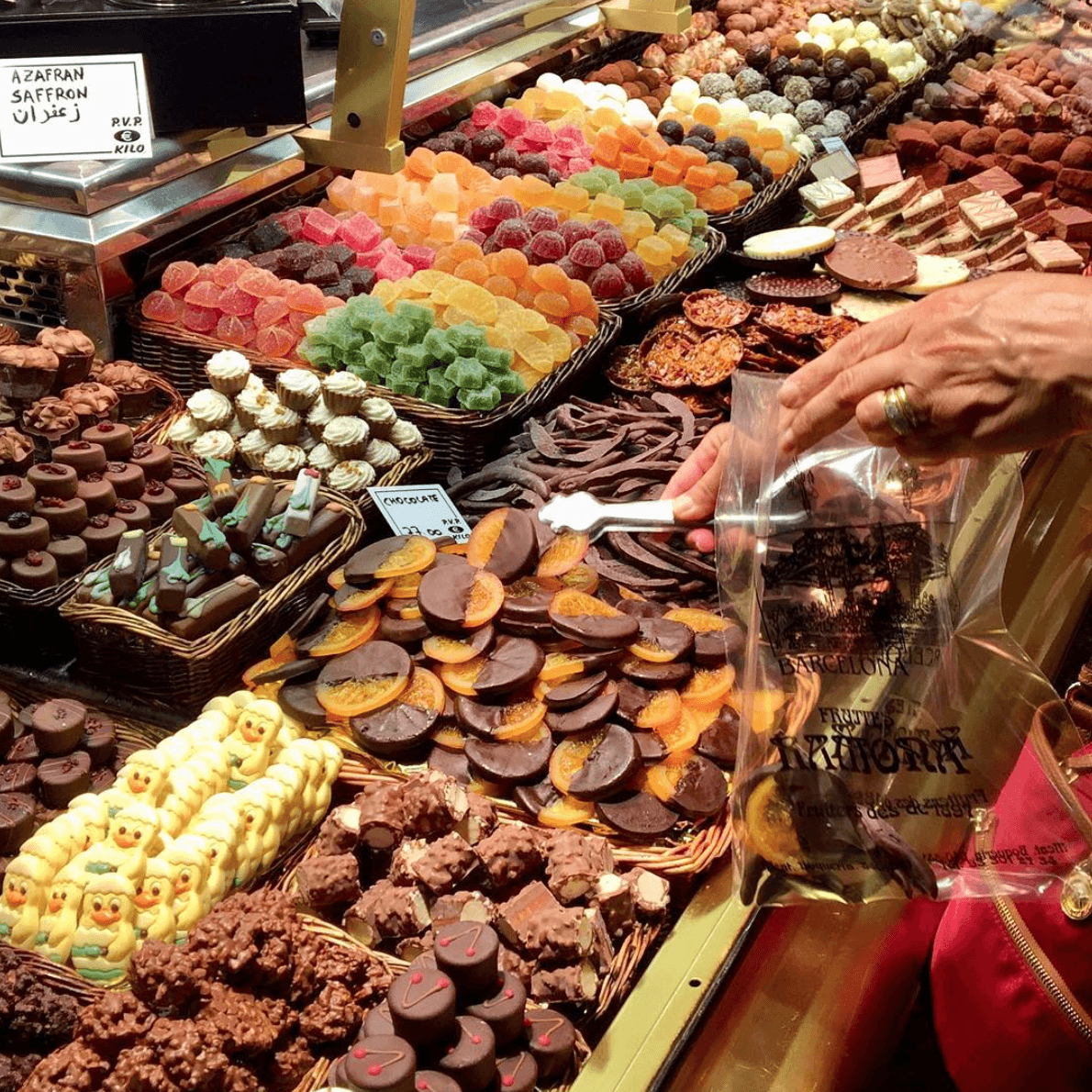 If you're a foodie family looking to excite your tastebuds, then the La Boqueria is THE place to visit with your children. A walk through La Boqueria will be sure to entertain your kids with its colorful and distracting settings at every stall. For only €1,00, kids can indulge in exotic fruit smoothies and little fruit cups to feed their healthy appetite. Or if you're okay with giving into their sweet tooth, chocolate and churros are a must-try here! They may not be as healthy as the fruit cups, but what parent can deny their child this cultural treat? Since it tends to get quite crowded here, make sure to keep your kids close and visit before 10am or after 4pm in order to avoid the massive crowds that fill the market during these times.
Horta Labyrinth Park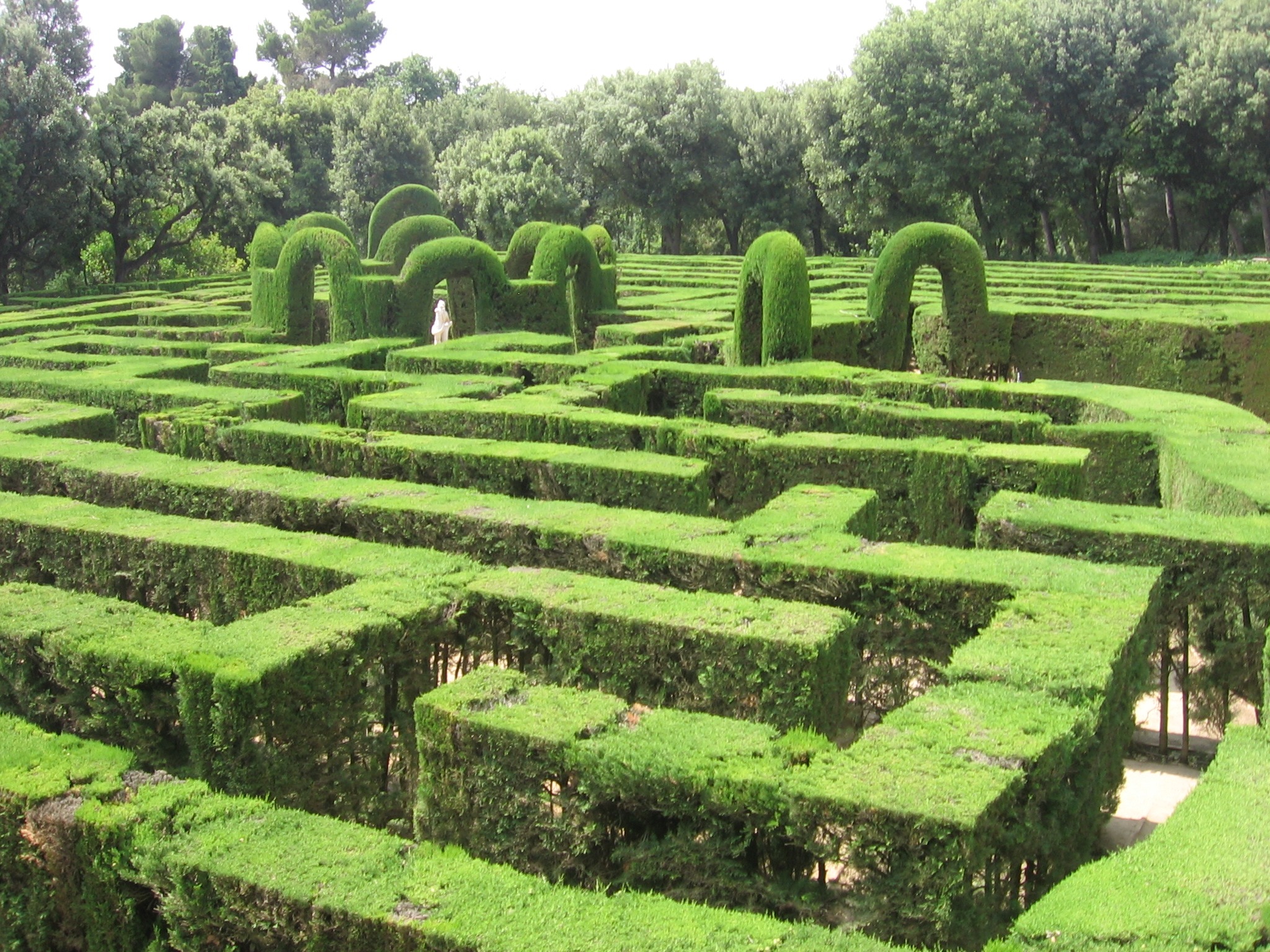 For a family-fun activity, challenge yourselves at the Horta Labyrinth Park where you all will have the opportunity to escape a real life labyrinth together with over 2,000 feet of twists and turns to get lost in. The whole family can have fun trying to work their way into the center where there they then can find the statue of Eros, the Greek God of Love. Make sure to keep in mind that picnics are not allowed on the grounds. You can find free entrance here on Wednesdays and Sundays, or enter the park at a very small fee on any other day!
So if your kids are bouncing off the walls and your wallet is screaming for a break, make sure you print out our guide on the best 8 free and fun things to do with kids in Barcelona and start planning out your weekend! It is true that the best things in life are free!