Barcelona's restaurant scene is killing it, but sometimes you just want to go a neighborhood bar, watch the game, and chow down on some delicious tapas. Fortunately, there are so many restaurants and bars in Barcelona that are exclusively dedicated to serving up these tasty bites that it can be hard to believe that there are actually places that serve tapas for free. In our list of the best 6 Barcelona Bars with Free Food, we're not just going to help you find delicious food, we're going to give you 6 spots that you can get free tapas just by simply ordering a beer! Fair warning: you'll likely be rolling home after stuffing your belly with patatas bravas and a whole lot of beer.
Gata Mala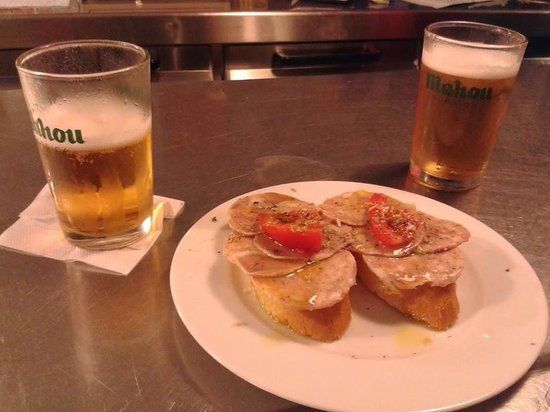 Gata Mala is one of those neighborhood spots in Gracia that you really wish was in your actual neighborhood. That's partly due to its incredibly cheap beer coming in at €1.80, but also because of the food, which is hands-down some of the best tapas you'll find in the area. Whether you choose to order the tasty tortilla, Serrano ham, or patatas bravas to accompany your drink, you'll be sure to receive your food with a smile and homely customer service that drives customers to keep coming back.
Area: Gracia | Carrer Rabassa 37 | Metro: Joanic (L4)
Cal Chusco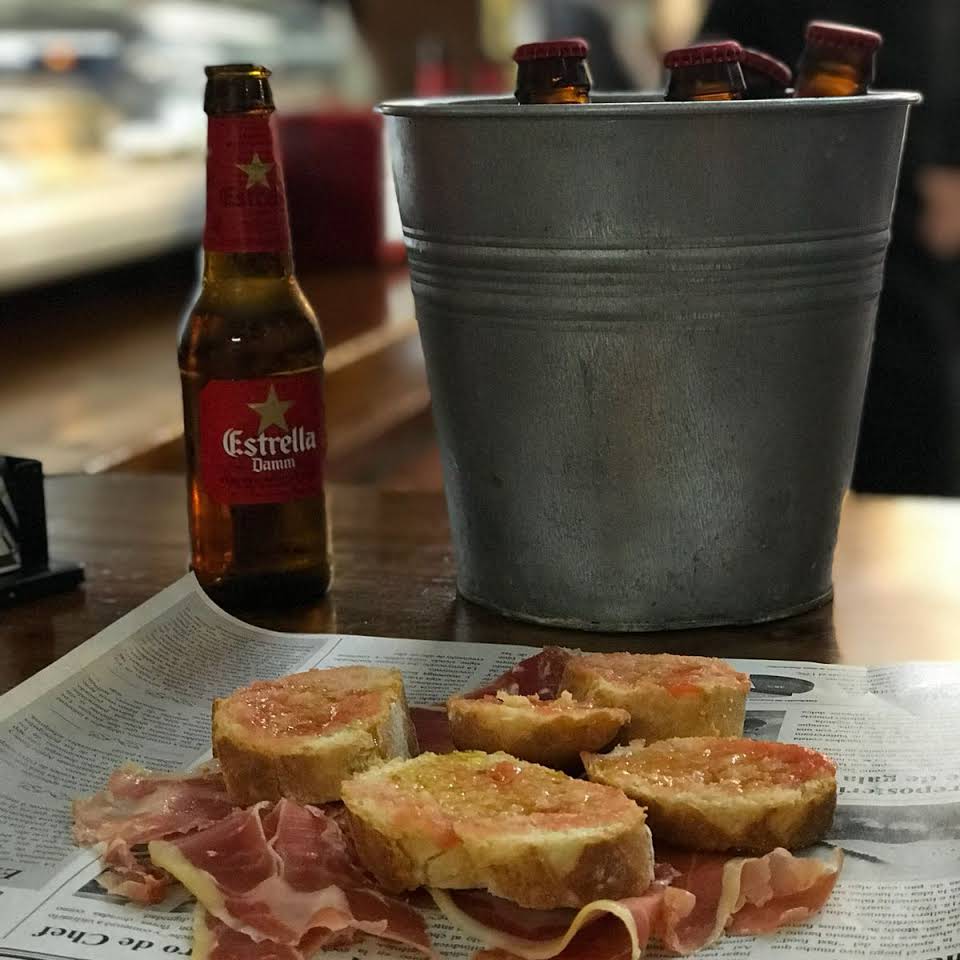 We're obsessed with the Cal Chusco for a few reasons. First, this is the perfect location for football lovers to see Barcelona matches right by the beach. Second, you can get a bathtub full of beer with a plate of food. And finally, it's one of the few bars in Barcelona with a huge food menu that includes everything from a plate of ham and cheese to homemade bombas, croquettes and the classic patatas bravas. Once you order their traditional cubo de birras con racion (a bucket of beers with a plate of food), settle in and watch a game!
Area: Barceloneta | Almirall Aixada 5 | Metro: Barceloneta (L4)
Raspall
If a hearty beer isn't your choice of beverage to secure free food, look no further than to Raspall where you have the luxury to choose between any purchase of a beer, wine, or vermouth. Get ready to be blown away by the quantity and variety of tapas and drinks that you can snag at the beautiful price of €2,50. Grab yourself a drink, pick a homemade tapa of your choice, and watch the Gracia neighborhood come alive on the square.
Area: Gracia | Carrer Samsó 8 | Metro: Joanic (L4)
El Moll de Rebaix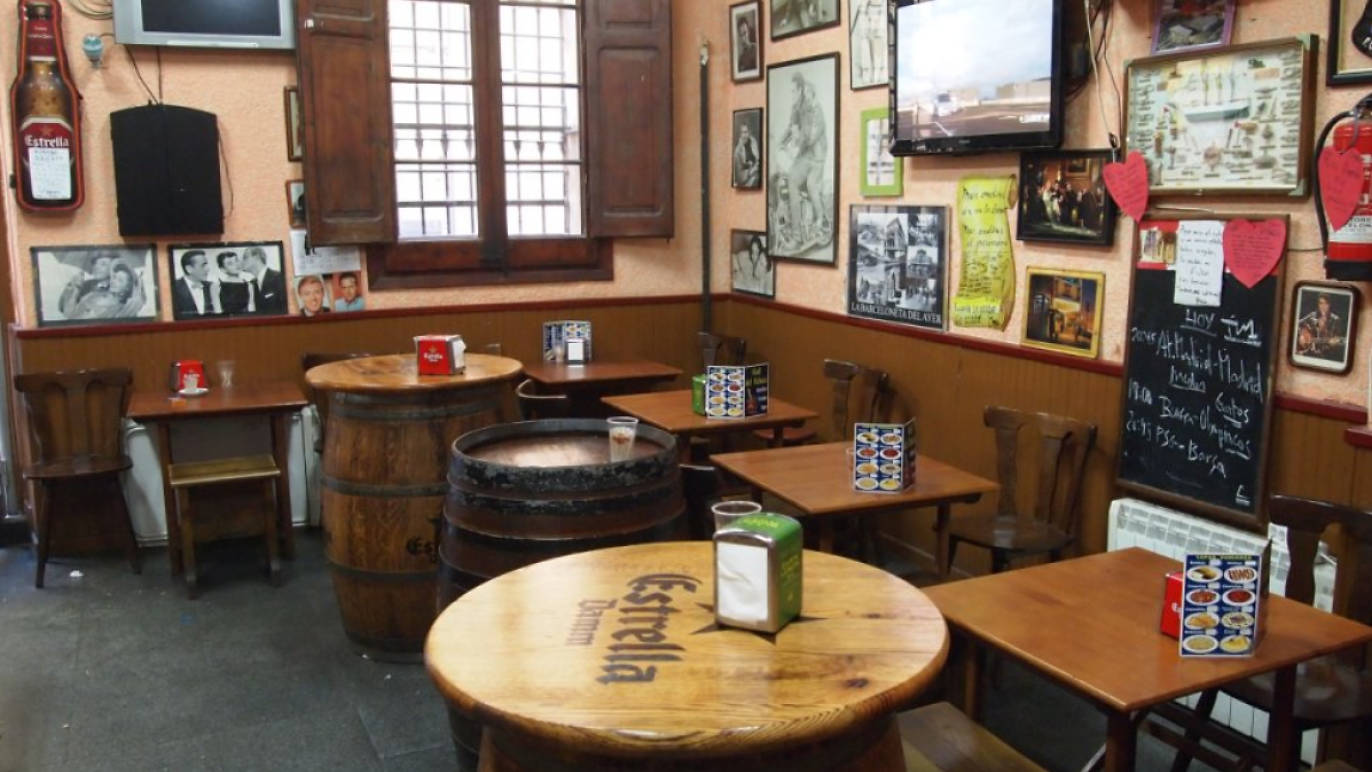 If you ask a local to point you in the direction of an authentic Barcelona bar with awesome food, there's a chance you'll end up at El Moll de Rebaix in Barceloneta. Tucked away in a narrow street alley, you'll find this Barcelona gem covered with old school decor of small mismatched tables, a small wooden bar, and an eclectic collection of Hollywood paraphernalia decorating the walls. The menu has all of your tapa staples, like the pimientos de padron con migas or patatas bravas–all the classics that will keep you coming back.
Area: Barceloneta | Baluard 84 | Metro: Barceloneta (L4)
La Xula Taperia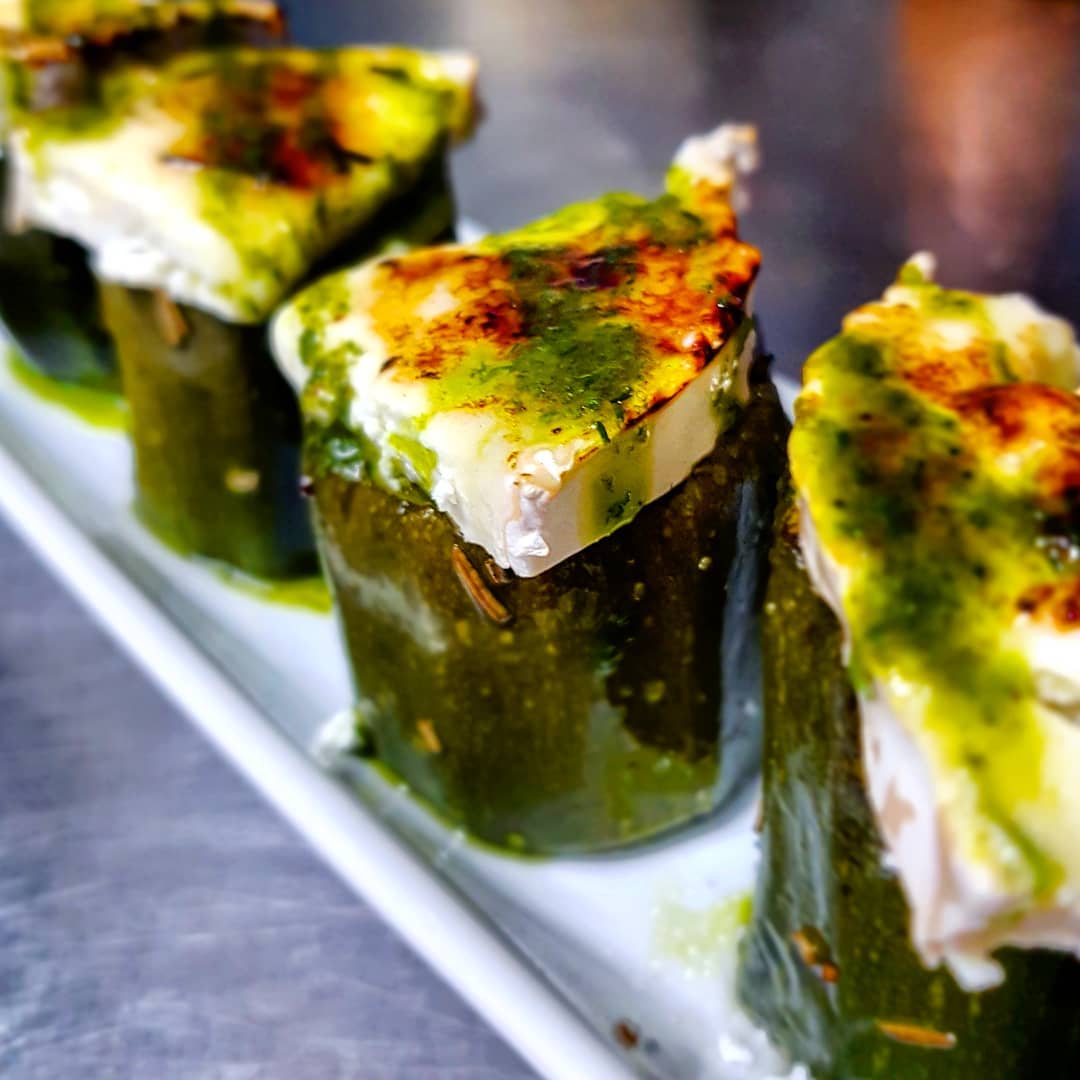 The bar food at La Xula Taperia is everything you want and so much more. Not only do they offer their beloved combination of creative Madrid-style free tapas with every drink, but they also cook up some of the best Mediterranean dishes in all of Barcelona. Their "pringa"–a burrito stuffed with Andalusian grilled beef, spinach and cheese may be the best burrito we've tried (but go ahead and try 'em all). There are also a ton of beers for cheap to help you wash all this food down. But make sure to keep in mind that each beer keeps bringing in a free tapa. Ugh, the struggle.
Area: Gracia | Mare de Deu dels Desemparats 18 | Metro: Fontana (L3)
No Sé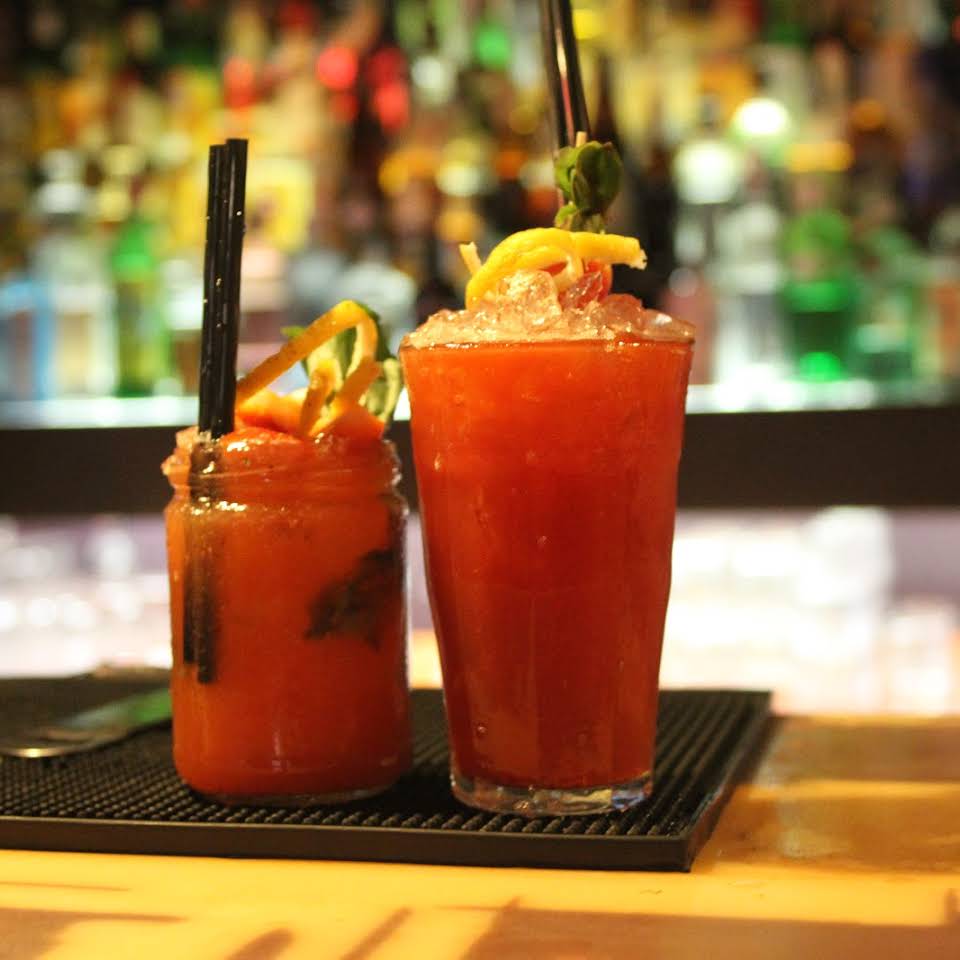 Those in El Born who are in search of a well-executed cocktail to accompany their stylish Milanese-style aperitivos, look no further than to No Sé. Its cocktails, including the delightfully Hurricane cocktail or their classic Espresso Martini to wake you up , can be consumed in their cosy high tables. Get there any day besides Monday and Tuesday between 20:00 to 22:30 to indulge in their wide selection of finger food with your cocktail, which includes a buffet-style setup with a selection of pastas, meats, cheeses, hummus, and Basque-style pintxos. Good luck picking through a cocktail and aperitivo combo.
Area: El Born | Passeig del Born 21 | Metro: Barceloneta (L4)
Gone are the days of your stomach grumbling empty while you sip on a cervesa or cocktail–these 6 Barcelona Bars with Free Food will make sure your belly leaves full at no additional cost. So put away the wallet and let's dig in.