Over the last few years many great artists have written songs about Barcelona. Today we will share with you our three favourite songs about Barcelona! Some of these songs are obviously inspired by the Catalan capital, others are about Barcelona in a subtler way. There are even some songs in this list, you would never have expected to be about Barcelona in the first place. Nonetheless, make sure you add these songs to your playlists for the next time you visit Barcelona!
Shotgun – George Ezra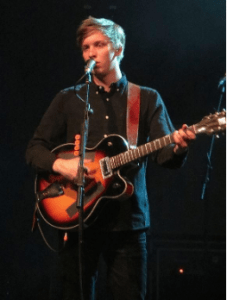 The first one in this list is a rather popular one. However, many people don't know that the English singer songwriter actually sings about the great city of Barcelona in his popular song 'Shotgun', as well as, of course, his song "Barcelona". During the chorus of the song, George Ezra is singing about a mountain top that he's dreaming of, in an interview he explained that the mountain he is talking about is actually Mount Tibidabo! At the time, Ezra was living in Barcelona for a month and he was staying at an apartment that was owned by a woman who went by the name Tamara. He therefore decided to name his studio album Staying at Tamara's. "Shotgun" is one of the tracks on this album. The song really has a summer-feel to it, and it will be the perfect background music while you're strolling through Barcelona during your next visit!
On top of this, as we mentioned before, George Ezra recorded another song about Barcelona. This one is a little less cryptic and it's just simply called 'Barcelona'. In this song George Ezra sings about his time in Barcelona and that it was the best time of his life. He also sings about missing Barcelona, and how much he wants to be there right now. I think due to the current state of affairs, many of us can relate to this at the moment!
Barcelona – Ed Sheeran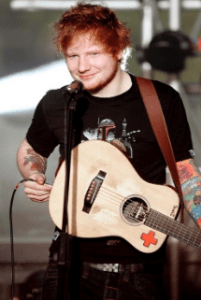 Ed Sheeran is one of the most successful and popular artists of the past 10 years. He is a real fan of Barcelona and loves to relax and unwind here from time to time. In 2017, he put his love for Barcelona on paper and by doing that he created the ultimate summer hit! 
In the second verse of the song Ed is actually singing in Spanish. When a journalist of The Sun asked him about this he responded: "It doesn't make a lot of sense. It's just the Spanish words I know put together. There's one line where I say 'Siempre Vive La Barcelona,' which is actually Latin I think, but it just sounded cool. It means 'long live Barcelona.'"
For everyone who is stuck at home at the moment, put the volume up and close your eyes. It'll feel like you're on Barceloneta Beach enjoying the sun and a delicious cocktail!
Barcelona – Freddie Mercury and Montserrat Caballe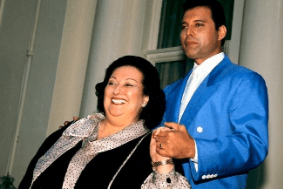 Let's go back in time for a while, because one of the most successful songs about Barcelona is sung by Queen hero Freddie Mercury and Montserrat Caballe. Contrary to the aforementioned songs, this one is not as cheerful and upbeat. However, it still is a beautiful song worth listening to! 
The song was supposed to be the theme song for the Summer Olympic games which were hosted in Barcelona in 1992. However, due to Freddie Mercury's sudden death, the organizers decided last minute to use another theme song for the Olympics. Nonetheless, the song was used during the opening ceremony of the Summer Olympics with Montserrat Caballe singing live to a backing track with Mercury's vocals!
Honourable mentions
These were our three favourite songs about Barcelona. However, since there are so many great songs inspired by our great city, it was hard to narrow it down to three! Without further adieu, here are some honourable mentions that didn't make the cut. This way you can make your own top 3 songs about Barcelona!
Rumba de Barcelona – Manu Chao
Drinking in Barcelona – Ngobo Ngobo
A Song for Barcelona – Frank Charles
I'm from Barcelona – We're from Barcelona 
In case we forgot some songs that are absolutely worth mentioning, let us know in the comment section below! Also, let us know what your favourite Barcelona-inspired songs are!