Barcelona is a creative and artistic city which encourages you to dive right in and participate in its vibrant cultural scene. Here are a couple of suggestions for different ways of approaching the huge variety of art in Barcelona.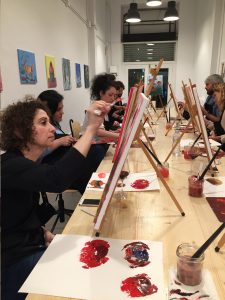 Paint your own masterpiece at Arte Bar
In a city full to the brim with artistic masterpieces, you may be inspired to pick up a paintbrush yourself. Los Angeles legends Bruce and Alisa's unique Arte Bar aims to bring together a grown-up past time: wine, and a forgotten pleasure from our childhood: painting with these unique 'Paint and Wine nights'. Participants arrive and are seated in front of a blank canvas, an easel, a selection of brushes and a colourful pallette of paints. With a welcome glass of wine and assurance that no experience is necessary the ambience is immediately relaxed. As the class begins, Bruce demonstrates each step towards creating your own masterpiece. Each session is centred around the theme of a different painting which everyone creates for themselves. This is a great way to meet new people and unleash your inner creativity! It also leaves you with a unique souvenir of Barcelona. A fun activity to enjoy art in Barcelona with friends, and ideal for private parties or events.
Roger de Flor, 135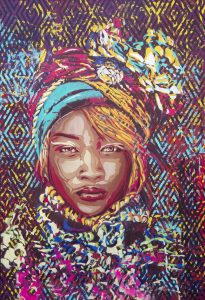 Take a street art tour
Barcelona is a gigantic open-air exhibition of world-class graffiti and urban street art which changes every night. To discover its hidden gems, we suggest you hook up with the Barcelona Street Style Tour, who will guide you to some of the city's best and freshest work. The skater hangouts around the MACBA are a hotbed, all major artists have a piece here.  Move in any direction and you will find treasure after treasure.  There are also a lot of older pieces here as you move deeper into the Raval. Jardins de les Tres Xemeneies has a designated painting area with larger works by more established artists. As for the Gothic district, start at Carrer Ataulf (with Carrer Templars) and then head into Carrer Milans.  Just walking along these two streets could potentially take hours to see all their art treasures.  You'll also come across some old gems by Pez, Kram and Bombzone… some of the finest street art in Barcelona.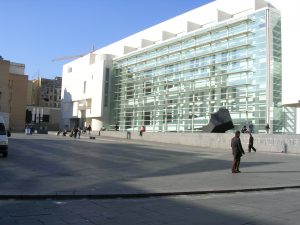 Visit an art exhibition
Oh, there are so many wonderful exhibitions of art in Barcelona! The city's most important galleries and museums, all have an ongoing program of temporary exhibitions as well as world-class permanent collections. MACBA, Barcelona's contemporary art museum opened in 1995 with a mission to offer a diverse range of artistic visions. Its permanent collection includes works by Klee, Klimt and Tàpies. Temporary exhibitions constantly challenge our ideas of contemporary art and existence. Located in the sumptuous Palau Nacional in Plaça Espanya, the Catalonia National Art Museum (MNAC) museum holds an extensive range of sculptures, paintings, drawings and photography. Discover the history of Catalan art from the Romanesque period until the middle of the 20th century. Another important centre for art exhibitions is the CCCB. A world-class centre for contemporary culture, their cultural program emphasises the importance of creative research and strives for new knowledge in the 21st century. Digital and new technologies are integrated in its galleries, exhibitions and archives.