Flaherty's Irish Pub
Possibly the most well-known Irish pub in Barcelona, Flaherty's is sure to be spilling out onto the street during even minor league games. Every sport imaginable is shown here, including the most important football matches, and the central location just off La Rambla makes it a hotspot for tourists and locals alike. One gigantic screen dominates the main seating area, whilst other TVs are strategically dotted around the walls for optimum viewing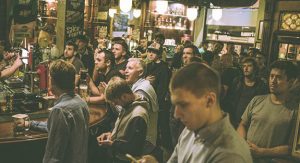 pleasure. An impressive array of over thirteen beers, with a selection of Irish ales are served on tap here, along with various other bottled and canned beverages. The menu has a range of traditional pub grub, such as a Sunday Roast, yet gives a nod to Spanish cuisine with nachos, tortillas and tomato-based salads also on offer.
Address: Plaza Joaquim Xirau
La Taverna de Barcelona

Looking for a lively atmosphere close to Plaça Catalunya?  La Taverna is guaranteed to draw in the punters any day of the week. Football matches are invariably aired in this 1930s-themed bar-cum-restaurant where you can order food, cocktails, and drinks to enjoy during the game. Being in one of the most tourist centric areas helps attract large crowds for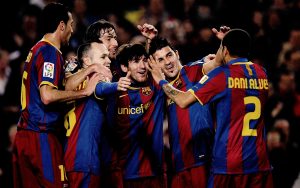 all cup and league games, and afterwards you can alternatively celebrate or drown your sorrows whilst being serenaded by live music. If even the sport and music isn't enough for you, the bar itself is bursting with character – the walls are plastered with vintage posters and photographs of the city from the early 20th Century.
Address: Ronda de la Universitat, 37
https://www.facebook.com/debarcelona
Grizzly 72 Sports Bar
Grizzly's bar is in another great Irish bar to watch international sports, just a stone's throw away from Universitat metro and a short walk from Urgell. The back room opens up into a space large enough to house a projector and big screen, and this room really comes alive during important matches. Just like the city of Barcelona itself, Grizzly is a diverse and international place, so whichever teams are playing, their fan base is certainly going to be represented. Even if your own choice isn't being aired on the projector, you're still likely to find it on one of the other multiple TVs surrounding the walls like pictures at an art gallery.
Address: Gran Via de les Corts Catalanes, 586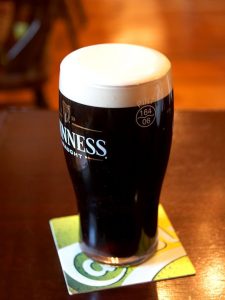 https://www.facebook.com/pg/G72.SB/about/
Belushi's in Barcelona
If you step off the Aerobus at Plaça Catalunya and need to catch a game immediately, this great sport bar is nearby. Super keen fans can even stay the night here, since Belushi's bar is actually part of a hostel. The conjoined accommodation certainly influences the atmosphere here, and you can find like-minded international travellers enjoying the American-style food (their onion rings should be a compulsory order), at all times of the day and night. Like Grizzlys, Belushi's boasts a projector and screen to ensure no one blocks your view.
Address: Carrer de Bergara, 3
http://www.belushis.com/bars/barcelona
Michael Collins
It is simply a surreal experience walking past the Sagrada Família and into this authentic Gaelic pub. One of the first things you notice as you order a pint (of
Guinness or Murphy's Red obviously), is the distinct Irish lilt of the friendly staff members. The next is probably how many TVs are strategically located for your viewing pleasure. A variety of games are always on so you can lose yourself in the match, and easily forget you're not back in the Emerald Isle. This piece of Ireland in the very shadow of the Sagrada Família is not to be missed by any sport fanatic.
Address: Plaça de la Sagrada Família, 4