Who better to teach you about wine than an experienced sommelier, and where better to learn than in the wine-producing region of Catalonia? Explore its fascinating history, production and distribution, whilst tasting delicious samples in owner Vivian's charming urbane shop. This rare opportunity is open to you with Vivinos Barcelona, a project inspired and centred around the Mediterranean's iconic product, wine.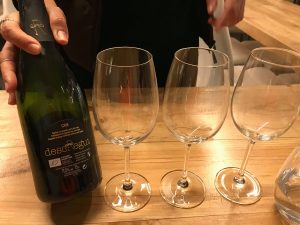 From vine to bottle, the knowledgeable and personable experts at Vivinos will enlighten you on all the most engrossing insights about their merchandise. Whether you struggle to differentiate between a Pinot Noir and a Rioja, or if you consider yourself a connoisseur, you're certain to learn a great deal and undoubtedly taste some eye opening vintages in the process. Vivinos pride themselves on sourcing some of the best bottles from local micro vineyards, many of which produce as few as 2,000 bottles per year. Their erudite staff visit the sites to identify the beverages themselves, so you can rest assured that all their stock is of the finest quality.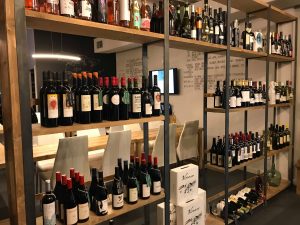 Not only does this chic wine shop in the vogue neighbourhood of El Born emphasise the excellence of their inventory, they also open their doors to everyone. Tasting courses are hosted in eight different languages by staff members skilled in entertaining audiences of up to sixty strong. The experiences themselves embrace many other aspects of Spanish culture, including cheese and jamón pairings. For the sweet-toothed, delicious chocolate and dessert combinations are on offer too! Vivinos are continually experimenting with new formulas and formats, including an upcoming sensory-stimulating film night, whereby the food and drink shown on screen will be served simultaneously.
What's more, Vivinos have also managed to allure patrons, both locals and tourists – a surprisingly difficult feat in Barcelona. Indeed, don't be surprised if during your tasting, a thirsty neighbour pops in to grab a last-minute bottle! Vivinos' inclusiveness means that clients span the full spectrum of vacationists, including stag dos and hen nights, birthdays and even large corporate events. The sommeliers adjust their presentation and the overall experience according to the group, so whilst they're eager to cultivate interest in their passion, they will alternatively match the level of information to the level of interest.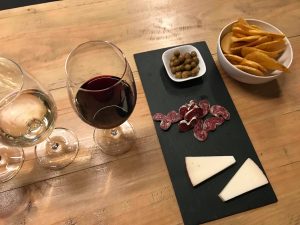 Wine is inseparable from Spanish culture, and no trip to the Catalan capital is complete without sampling some of their best export. But, to find a tasting experience as interesting, varied and professional as Vivinos is rare, and certainly not a chance to be passed up lightly, salud!