Passeig de Gràcia is lined with exquisite beauty salons and shops overflowing with the best quality products for skincare, make-up and personal style. The desire to look and smell good and the different ways to achieve this are as old as humanity itself. An insight into these practices that go back thousands of years is offered by the Regia Perfumery. At first glance it already looks like an exceptional perfumery, offering a selection of more than 50 leading perfume brands. A secret door leads upstairs, where you can visit its Perfume Museum, a unique concept which was founded in 1961 in order to exhibit the evolution of perfume vessels throughout the ages.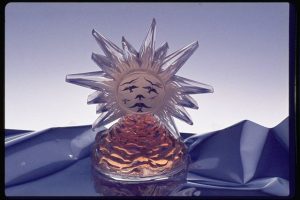 The museum presents a collection of nearly 5000 essences and perfume vessels from different cultures and civilisations. Its extensive display includes recipients from vast historical periods ranging from Greek vases, Egyptian pottery, Roman and Punic glass and Arabic and Eastern recipients. During the Middle Ages, Arabs were the great experts in perfumery. They were able to assimilate and perfect the knowledge of previous cultures, taking advantage of their knowledge and their new techniques. The Arab territories were known to the classics as "the land of perfumes," and camel caravans would cross the desert to transport incense and essences to the Western markets on the Mediterranean coasts.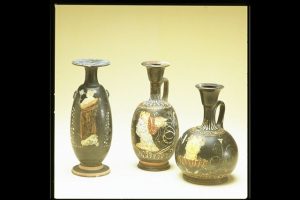 The ancient custom enhancing one's scent with ointment and perfumes took on a new dimension with the beginning of industrialised perfumery.  Its most prestigious home was in France, especially Paris, which remain a global reference for style and elegance. There is an outstanding exhibition of which traces its evolution its beginnings to the present day. There is also an interesting collection of essence jars made from porcelain, crystal, and precious materials from the seventeenth to the nineteenth centuries.
The exhibition includes very special items such as a perfume box containing two essence recipients belonging to Queen Marie Antoinette of France and a scent bottle called "Le Roi Soleil" designed by Salvador Dalí, as well as many other unique pieces in the world of perfumery.
Museum of Perfume
Passeig de Gràcia, 39