Vegan and vegetarian lifestyles are soaring! However, this can be an issue when deciding where to go on holiday or understanding what you're ordering when the menu is another language.
Spain has a reputation for serving wonderful cured hams, chorizo, meaty tapas and seafood paella. What many people don't realise is that the Catalan capital caters for all different diets and Barcelona has a wide and increasing variety of vegan and vegetarian cuisine. This means meat-free lovers can still enjoy this fabulous city to the full without having to worry about cooking all their meals in the apartment.
Vegan
Cat Bar
Cat Bar is a cat-themed vegan bar, and is as creative, characteristic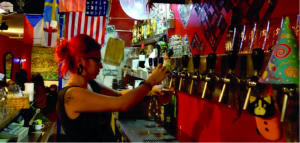 and quirky as it gets. The bar is hugely popular internationally and the staff are incredibly friendly and welcoming too. In addition to its fully-vegan menu Cat Bar specialises in a wide selection of beers and local real ales, making it a completely unique experience. As well as being vegan, the bar is also well known for hosting multiple events, including acoustic, vintage and themed nights. Make sure to check their Facebook to see if you're in for even more of a surprise!
Address: Carrer de la Bòria, 17
Metro: Jaume I
Opening times: Monday to Saturday: 18:30 until 23:00 (kitchen hours)
Veggie Garden
The Veggie Garden serves a wide variety of fully-vegan options at a reasonable price all day, every day. Many dishes spiced with flavours of India, Nepal or surrounding countries; the food is typical of the East with its extensive use of plant-based products, health-focused orientation and sensational seasoning. Always busy, the Veggie Garden easily competes with the other vegan and veggie restaurants that are scattered throughout Raval.
Address: Carrer dels Àngels, 3
Metro: Liceu
Opening times: Everyday 12:30 to 23:30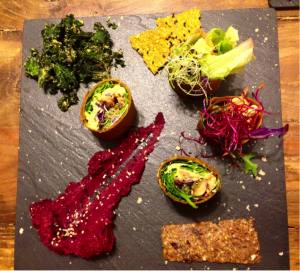 El Café Blue Project
Well-known for its super healthy, raw dishes, El Café Blue Project brings style, class and luxury to the indulgent vegan. It is truly amazing the dishes that can be created from fruit, veg and nuts, and haven't even required any cooking! One of the more upmarket choices on this list but you can be sure to receive excellent food and the service to match.
Address: Carrer de la Princesa, 57
Metro: Jaume I/Arc de Triomf
Opening times: Tuesday to Friday, and Sundays: 10:00 until 20:00. Saturdays: 10:00 until 00:00. Mondays: Closed.
Gopal
Nestled in the gothic neighbourhood, Gopal may initially seem quite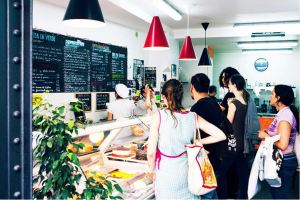 hidden but it's located in the veggie, fast-food haven of the area, Placa George Orwell. Here lie a variety of veggie places to eat in, and most do takeaway too. Perfect for a quicker bite to eat. Gopal is one of the stars of the square with its reasonably priced vegan burgers, offering a far higher quality of food than an average burger chain but at a similar price. Unlike the chains all the food in Gopal is animal-product free, including the cheese!
Address: Carrer dels Escudellers, 42
Metro: Liceu/Drassanes/Jaume I
Opening times: Sunday to Thursday: 12:00 to 23:00. Friday and Saturday: 12:00 to 00:00
Vegetarian with Vegan options
Amaltea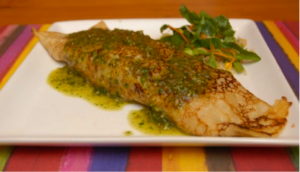 Having opened in 1988, Amaltea has become a well-established vegetarian restaurant, which also provides a range of vegan options. As one of the older vegetarian restaurants in the city it has been a foody favourite for decades due to its creativity and reasonable price. It has midday menus from 10,70€ and weekend and evening set menus at just 15,30€. In addition to is array of vegan and vegetarian options it also hosts a wide range of sports, holistic and cooking classes behind the restaurant, making Amaltea a true part of the community. This means customers can combine several activities in one trip, returning to their apartment or home feeling fully refreshed and/or satisfied! Check out their website for a list of classes and to reserve your place or table.
Address: Carrer de la Diputació, 164
Metro: Urgell
Opening times: Monday to Saturday: 13:00 until 16:00. Monday to Thursday: 20:00 until 23:00. Friday and Saturday: 20:00 until 23:45. Sundays: Closed
Sésamo
There will always be a fun, friendly atmosphere and ambience in Sésamo,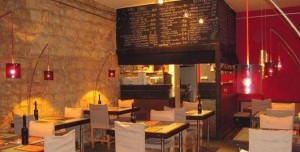 as this quaint and cozy restaurant has a great selection of vegetarian, and some vegan, tapas. Located near Sant Antoni market the produce is mostly local but the tapas have a twist from the classic Catalan choices as much of the menu has a more general Mediterranean or Italian influence.  Well priced and recommended, Sésamo is usually lively and full of people. The tapas tasting menu for 25€ includes 7 courses, 2 drinks and water per person, enabling you to try an extensive range of the menu but a la carte is also available.
Address: Carrer de Sant Antoni Abat, 52
Metro: Sant Antoni
Opening times: Sunday to Saturday: 20:00 until 00:00. Mondays: Closed.
Rasoterra
Rasoterra specialises in a selection of scrumptious tapas and mains that are simply sophisticated and stylish. While committed to providing super-healthy and sustainable plates, the restaurant is also dedicated to delicious and well-
designed dishes, satisfying everyone's eyes, stomach and conscience. Appreciating that eating out is a social occasion, this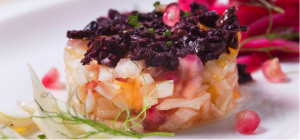 vegan and vegetarian delight not only serves food that looks and tastes amazing but at a price and flavour competitive to many of its meat restaurant rivals, who provide a similar standard and service.
Address: Carrer del Palau, 5
Metro: Liceu/Jaume I
Opening times: Tuesdays: 19:00 until 23:00. Wednesday to Sunday: 13:00 until 16:00, 19:00 to 23:00. Mondays: Closed.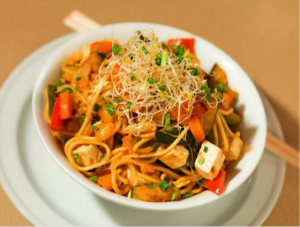 Vegetalia
Vegetalia opened its first restaurant in 2007 but due to its success, and by popular demand it has since opened two restaurants in El Raval and El Born in 2014 and 2015 respectively. Focused on the production, distribution and delivery of local, organic ingredients all the way its customers' tables. The company's philosophy has of having high quality
produce that is ecologically and sustainably sourced, has always been central to its creativity. Therefore it was no surprise when Vegetalia created its own organic garden in 2012 enabling it to supply its restaurants, further transforming its appeal to tourists and locals alike for its self-sufficient, delicious dishes.
Address: Carrer de Escudellers 54 (Jaume I); Plaça Emili Vendrell 1 (Liceu); Plaça del Fossar de les Moreres (Barceloneta)
Metro: Jaume I/Liceu/Barceloneta
Opening times: Everday 11:00 until 00:00
Other gems
Flax and Kale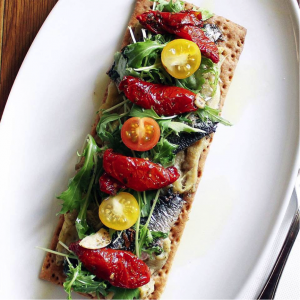 The sister restaurant of Teresa Carles, Flax and Kale, serves a long list of appetising free-from food making it ideal for the health-conscious, vegan, veggie or gluten-free customer. Beautifully presented but it is certainly not style over substance, as dishes are perfectly balanced. Located near Universitat metro the interior is simple but sophisticated and if you book in advance, weather permitting, there is also a beautiful roof garden to relax and enjoy the food, company and service. Flax and Kale also serves fish but has no meat on its menu, with many options tasting surprisingly indulgent despite being plant-based.
Address: Carrer dels Tallers, 74
Metro: Universitat
Opening times: Everyday 10:00 until 23:30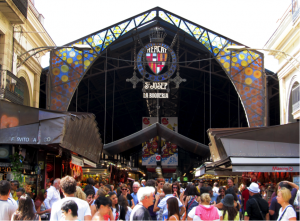 La Boqueria
La Boqueria is one of Barcelona's most popular and beautiful food markets. Located midway down La Rambla it caters for locals and tourists alike. Here you can buy and enjoy local produce whilst being truly immersed in the Catalan culture; there are also a variety of stalls and restaurants here serving ready to eat food. Perfect for vegan and vegetarian visitors and also a great spot to grab a bite to eat if you're with a meaty friend.
Address: Les Rambles, 91
Metro: Liceu
Opening times: Everyday 8:00 until 20:30