February may be the shortest month of the year but with a bustling city like Barcelona, that doesn't mean a thing. It still offers a myriad of things to do with an exciting line-up of events to help overcome those winter blues. With street parties, concerts, festivals, shows and much more, it´s no wonder people flock to Barcelona all year round. So, here you have it, the best things to do in Barcelona if you happen to be visiting this fabulous city in February.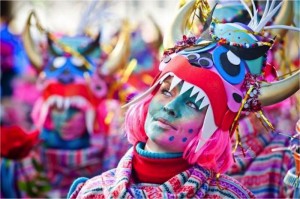 Barcelona Carnival
Similar to other big cities in the Christian world, Barcelona hosts a spectacular week of street parties and concerts in the week prior to lent. Enjoy seven days of total gluttony, and what's more, it's all totally justified by the fact that fasting begins the following week! So, throw caution to the wind, and indulge in all your favourite unhealthy delicacies, especially hot dogs, with absolutely zero guilt.
Celebrate this worldwide party with traditional events and activities with its main attraction being the colourful parades held throughout the day and evening. With music, dancers, jugglers, singers and costumes, boredom ceases to exist at Barcelona's carnival. If you´re looking for something perhaps a little less family friendly and more 'extravagant' per say, similar celebrations, on a larger scale, will also be taking place in the nearby Sitges.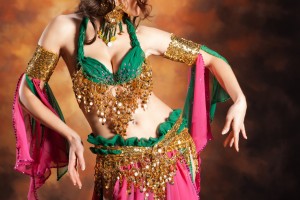 Oriental Dance Festival
A highly anticipated event on the Barcelona calendar, this festival never fails to disappoint. Witness truly remarkable performances as the greatest names in Oriental Dance unite with gyrating hips and flouncy skirts to produce an unmissable show. If you fancy learning some moves yourself, so you´re ready to impress on your next night out in Barcelona, participate in one of the several workshops offered for a tantalising taste of the orient. From tribal fusion to Egyptian dance classes, enjoy a unique experience like no other. Remember, when you step outside your comfort zone, magic happens. And, you never know, you may be the next greatest thing to happen to Oriental Dance!
Llum BCN
Barcelona's historic old town has always had a certain magic to it and this is undoubtedly bought to life with this enchanting festival. Every February, the city's most picturesque old squares and patios are decorated with illuminated illustrations that combine art, tradition and technology. The festival supports the work of local students and teachers from graphic and interior design, lighting and architecture schools; the talented individuals who create the installations.
Santa Eulàlia
Countless shows, dances and folkloric interventions take place during this festival in honour of Saint Eulàlia. She was one of Barcelona´s two patron saints who was brutally murdered and martyred as a child. The streets of Ciutat Vella fill with human castles, giants and giantesses, devils, dragons, eagles, lions, folk dancers and several other well-known figures that are a traditional part of the winter festivities. Perhaps one of the most looked forward to parts of the festival is the correfoc fire-run route which never fails to get the crowd excited.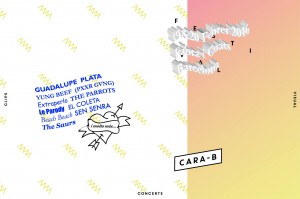 Festival Cara B
An opportunity for the most promising up-and-coming acts from Barcelona's independent music scene to take to the stage. Showcasing the freshest new talent in garage and hip-hop to rock and pop, it doesn´t matter whether it's Katy Perry or Metallica that floats your boat because here, there is something for everyone. This year, open your mind to new sounds from Guadalupe Plata, Yung Beef, Extraperlo, The Parrots, Le Parody and plenty more fantastic artists.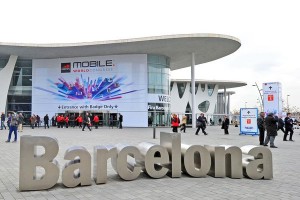 Mobile World Congress
It's no secret that the world has gone digital and in February, Barcelona holds the world's largest gathering for the mobile industry. Thousands of professionals, exhibitors, journalists and analysts from all over the world gather here where new technology is presented, contacts are made and a vast amount of information is shared through conferences and events. It majorly boosts the local economy by several hundred million Euros and creates thousands of job positions.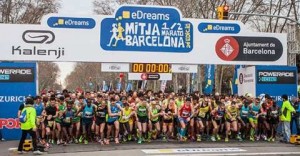 Barcelona Half Marathon
Whether you're participating in the race or there for moral support, the buzzing atmosphere in itself makes for a great day out. A slightly different approach to sightseeing, run past and admire the Arc de Triomf, Las Ramblas, Parc de la Ciutadella and many other famous sights that this beautiful city has to offer. And to finish, a guilt free pass to devouring as much tapas as you like afterwards!