Templars Exhibition Barcelona
This is the first major exhibition in Catalonia dedicated to a rigorous and attractive presentation of the Templars, one of the most famous religious military orders of the Middle Ages. Their real name was the Poor Knights of Christ, but they were known as the Templars because it was believed that they lived in the ancient temple of Jerusalem, which was actually the Al-Aqsa Mosque.
Their violent eradication in the early Middle Ages immediately gave rise to speculation and legends that still flicker with life today. For this reason, the exhibition explores the significance of the Templar legacy which lies beyond an esoteric and unevidenced portrayal, underscored by commercial gain. The exhibition also intends to invite the viewer to reflect on religious violence, a reality that unfortunately still exists.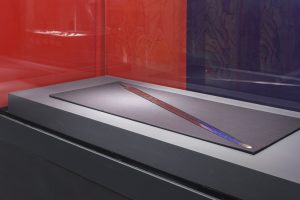 The aim of the exhibition is to present the life of the Templars, beyond the esoteric role assigned to them by popular history, and uncover how they developed into adherents of a strict, religious Catholic orthodoxy. Christianity had always valued monks as the best example of Christians, while the warrior profession was considered impure and sinful. Templars were men who took vows of poverty, chastity and obedience, and when not campaigning, they lived a life similar to that of other monks.
The reconstruction of their habit (clothing) and insignia focuses on both types of Templars: knights and contemplatives. Medieval weaponry commonly carried includes a sword blade, which according to several scholars could be related to the legend of Tissa.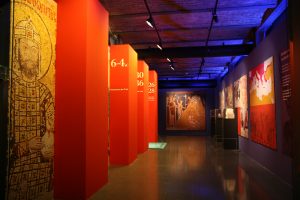 Finally, the exhibition explores the disgrace that the Temple suffered and the expulsion of the Knights from the Holy Land, according to the allegations made against them. In France the Templars were captured and tortured, while in other European countries all their property and wealth was confiscated. They were so deeply discredited that in 1312 the order was suppressed by the Pope. Their demise gave birth to a legend.
The exhibition aims to raise awareness of how their rapid growth, great power and subsequent abolition have given rise to various speculations which are not based on any evidence.
A large graphic installation creates a wall which illustrates the chronology of more than three centuries, giving a useful guide to this turbulent subject and exhibition. Each thematic space beyond the wall invites visitors to journey between the facts and the life of the Templars. Ideas are written outside the walls, where there are no limits. With the end of the Temple, the walls fall and the exhibition concludes the journey with the legend that still lingers in the collective imagination.
Where:
Exhibition until 23rd July
Open Tues-Sat 10:00-19:00
Weds 10:00-20:00
Sun and holidays 10:00-14:30
Plaça de Pau Vila, 3
www.mhcat.cat