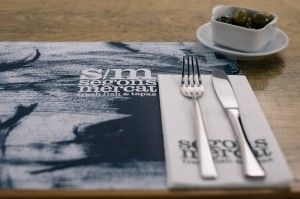 Segons Mercat is highly regarded by local residents who enjoy its delicious Mediterranean dishes and excellent selection of tapas. If you're visiting Barcelona for a few days and would like to experience some authentic cuisine, this is one not to miss. We catch up with its founder  Eduard Roca.
You've travelled around much of Europe… How does Barcelona's culinary scene compare?
It isn't as well organized as cities such as Paris or Frankfurt. Chefs weren't especially considered here until about 20 years ago. Now that a chef or restaurateur is a prestigious job many more people want to try their hand, but they often don't have any experience or background.
Barcelona is a constantly evolving city. What changes have you seen in recent years?
A lot of fashions and trends have swept in. There are so many restaurants in Barcelona – in my opinion too many, but relatively few where you can eat really well. If you go further north to the Basque Country or Navarra you get pretty much good quality anywhere.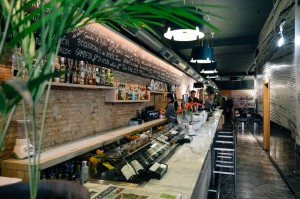 What are the most popular items on your menu?
Our philosophy is to prepare traditional, simple and classic dishes. Our tuna marinade is definitely a favourite. From the tapas selection I'd highlight the croquettes with ham or foie, and of course our patatas bravas, which bravasbcn.com say are number two in town!
What in your opinion is the best Catalan of cuisine?
We've got everything really. We're spoiled for choice with fresh Mediterranean ingredients from the sea, the mountains and countryside. Tell me what you eat, and I'll tell you who you are.
So, what's your favourite dish, and what does that make you?
Escudella Catalana. It's got everything – beef, pork, ham, vegetables, pasta… I'm straightforward, an extrovert who enjoys life!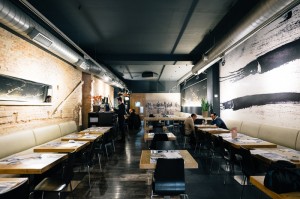 What does "quality" mean to you?
When people are happy from the moment they enter to the moment they leave, that's quality, and that includes everything. Good service, a comfortable ambience, a pleasant bathroom, and of course great food. That's our philosophy, and we're about to open a third restaurant in the residential neighbourhood of Fabra I Puig.
Enjoy a meal at Segons Mercat in the Eixample (Gran Via de les Corts Catalanes, 552).
Photography: www.dannyfernadez.co.uk