If you can't tell a Rioja from a Rueda, book a wine tasting session with Taca de vi and discover the sophisticated world of wine, with an erudite sommelier as your guide. Even a small amount of instruction in how to appreciate a fine wine will transform your drinking habits and experience forevermore, especially whilst in the important wine-producing region of Spain.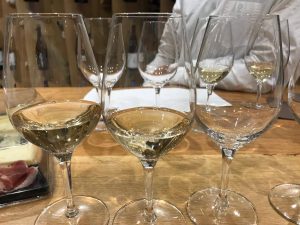 Sample five different wines, from crisp whites and full-bodied reds to a typical Spanish golden cava, and learn how to appreciate the distinct qualities of each. Each bottle is carefully selected by your mentor, with the added enrichment of local cheeses and Iberian ham, to truly enhance their unique charm. The informal and jovial atmosphere of Taca de vi prevails to prevent any whiff of snobbery that can be associated with wine tasting. Instead, the educational aspect of the session is administered lightly with plenty of time for getting to know the group, discuss the wines, and of course, have your queries answered by an experienced expert.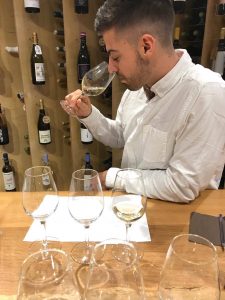 Taca de vi's enthusiasm and love of wine is exhibited in their willingness to host tasting sessions in the comfort of your own home, or another venue of choice. What better way to impress your friends and family than by booking a sommelier to entertain and educate, in what's guaranteed to be a memorable occasion. Alternatively, Taca de vi are a great way to liven up a corporate event and add that drop of class to a company occasion. Their specialists embrace custom requests for themes and will select bottles best suited to your group's particular tastes. Not to mention, they will arrive armed with a detailed knowledge of the grape, vineyard and production process.
It is said that our sense of smell is the most evocative of the senses. Taca de vi will demonstrate this through wine tasting, as they teach you the centrality of the nose in this ritzy hobby. In order to fully appreciate the complex tangle of aromas and flavours behind any decent bottle, it is important to concentrate on the smells delicately released by the liquid before even sipping it. A particular flavour can simultaneously transport the recipient back in time to a particular half-forgotten memory whilst revealing a great deal about the beverage itself. For instance, the characteristics of the soil and landscape in which the vine grew may be hinted at by the prevalence of minerals in the flavour, as can the type of barrel be an influential factor in taste.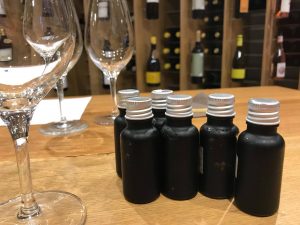 By the end of your session, you will be in awe of the power of your senses, with just a little prompting from the Taca de vi team. Use these newfound skills to wow your loved ones, and undoubtedly improve your palette for life.