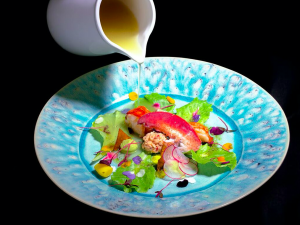 Spoonik Club's pioneering, gastronomic experience in Barcelona is a must for any self-proclaimed chowhounds or avant-garde lovers visiting the Catalan capital. Their clandestine, exclusive dinner fuses Mediterranean cuisine with the Latin American origins of Jon Giraldo and Jaime Lieberman, the ingenious talent behind this four-hour, multi-sensory evening. Prepare yourself for an elegant, theatrical and cutting-edge dining affair in the prior home of Giraldo, nestled away in Plaza Lesseps; one that guarantees to trump all others during your trip to Barcelona.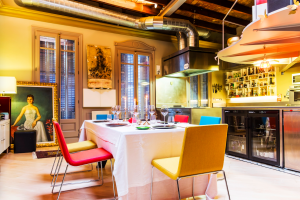 Giraldo and Lieberman, from Colombia and Mexico respectively, are renowned as two of the city's most innovative chefs, thanks to their mutual passion point: perceiving gastronomy as art. Their sublime tasting menu is carefully curated to comprise a medley of unique concoctions, progressing from "amuse-bouche" style dishes to more substantial plates for an unparalleled gastronomic experience in Barcelona. A total of ten courses are served; each one characterised by their distinct Mediterranean, Colombian and Mexican influences tied with intricate flavours and textures. Giraldo and Lieberman personally present each dish to diners, explaining its history, ingredients and cooking methods to unravel the masterly creativity behind each recipe. Likewise, the in-house sommelier pairs each course with an exceptional wine or liquor, either local or internationally produced, depending on your choice of drinks list.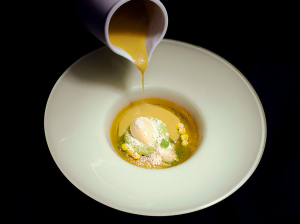 True to their word, Spoonik Club exceeds your run-of-the-mill fine dining experience in more ways than one. Replacing traditional opulence with artistic flair, the stylish space is decorated with a cornucopia of unusual and evocative visuals, from eclectic artwork adorning the walls to strung lights dangling from high ceilings. As the lighting regularly fluctuates from dimly lit to pitch-black throughout the course of the evening, different imagery becomes apparent on the two floors, which only adds to a guest's ever growing curiosity throughout the evening's gastronomic experience in Barcelona.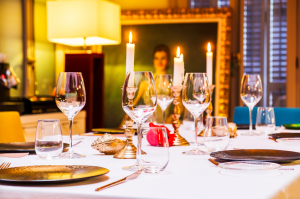 Visual aesthetics aside, the musical entertainment provided by the charming multi-instrumentalist is equally impressive. Much like the lighting, the wavering varieties of music certainly keep guests on their toes. What begins as ambient, lounge-style piano music briskly metamorphoses into uplifting guitar playing with the intention that each musical composition reflects the theme of the course. However, we won't disclose Spoonik Club's greatest musical surprise of all…
Ensure to book your privileged spot at Spoonik club in advance as reservations are mandatory and operating hours vary. We'd hate for you to miss out on a culinary escapade of a lifetime due to poor planning!