Impress your loved one by whisking them away to Barcelona for a romantic weekend this autumn. With our itinerary, you are able to enjoy some of the city's most romantic hotspots and intimate eateries.
DAY 1:
Breakfast, Gràcia and Park Güell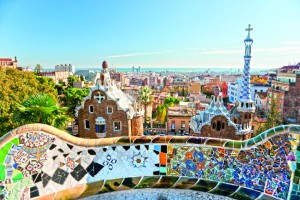 10:00 Start your day in style at 'Godot' (Carrer de Sant Domènec, 19),  a brunch lover´s haven in the Eixample district. It provides an extensive menu of eggs, pancakes and other 'American-style' breakfast options. After, take a stroll around the Gràcia neighbourhood, specifically Plaça del Sol, where you can enjoy the lively atmosphere of the square.
12:30 Walk or take the metro (1 stop to Lesseps on L3) to Park Güell where you can witness Gaudí ´s remarkable collaboration of architecture and nature. The park is situated on top of a hill which requires a steep climb, so grab an ice cream or a chilled drink to wander around with once you have arrived.
14:00 Then take the metro L3 again back to Diagonal, and stroll down to Passeig de Gràcia where there are several tapas bars, ideal for a light bite of lunch. As one of Barcelona´s biggest shopping streets and home to some of the most prestigious brand names, stop off for a spot of shopping (maybe treat your loved one to a little gift!) as you are bound to find something that fits your taste and budget.
Passeig de Gràcia, La Boqueria and the Gothic Quarter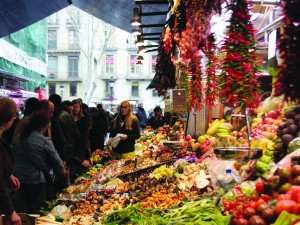 16:30 A short walk from Passeig de Gràcia will take you to Gaudí´s Casa Batlló and Casa Milà where you can continue your appreciation of his work.
18:15 ´Ramble´ over to La Boqueria just off La Rambla, one of the largest and most famous food markets, to enjoy the overwhelming smells, colours and tastes that it has to offer. Make sure to take advantage of its vast selection of fresh produce by trying the fresh fruit and seafood and sampling some of Catalonia´s regional specialties.
20:00 Wander down the winding streets of the quaint Barri Gòtic and discover some of the city's hidden gems such as the famous 'El Pla' restaurant (Bellafila, 5).  Its rustic and low-lit decor provides a cosy yet elegant feel allowing you to enjoy an intimate dining experience with your partner.
A Romantic Evening by the Seafront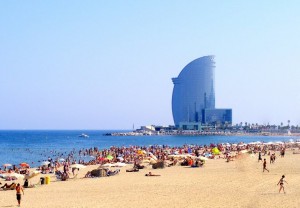 22:00 Walk or take the metro to Barceloneta beach and enjoy a romantic evening stroll along the seafront.
22:30 It´s officially cocktail hour.  Go to the 26th floor of the W Hotel (Plaça de la Rosa dels Vents, 1) where you can enjoy an evening of sipping cocktails whilst overlooking the spectacular panoramic city and sea views. If you want to further experience Barcelona´s vibrant nightlife, pop down to the world famous beach club, Opium Mar (Passeig Marítim, 34).
DAY 2:
Breakfast and Parc de La Ciutadella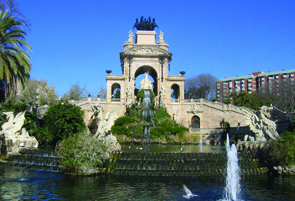 10:00 Enjoy a lazy Sunday morning by beginning your day with a relaxing breakfast at Crustó (Carrer de València, 246), where you can sample some of their famous delicacies including their chocolate bread. Located in the heart of the Eixample district, it provides easy access to the rest of the city.
10:45 A half hour's walk will take you to the Parc de la Ciutadella. With the autumn leaves falling, this place provides a perfectly romantic and idyllic setting. Spend the morning strolling through the gardens and prepare to be amazed by La Cascada, a spectacular ornamental fountain. Plus, you´ll find several secluded spots to share a few smooches!
13:00 Find a picturesque spot by the lake for an early picnic lunch.
14:00 An activity that never fails to provide a fun filled afternoon is renting rowing boats on the lake where you can practice your partnering skills. Whilst entry to the park is free, a 2 person boat costs 6€ to hire, but then again, you can´t put a price on love! Within the 70 acres of grounds there is also a zoo which is well worth a visit. It has hippos, elephants, komodo dragons and dolphins amongst many other animals. If the zoo doesn´t take your fancy, there are several other attractions including the Parliament of Catalonia.
El Born and the Erotic Museum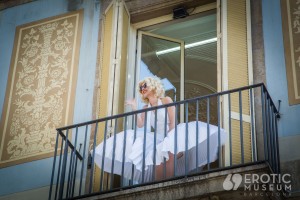 17:30 Head to the Born neighbourhood where there are plenty of trendy cafés to have a coffee and recharge your batteries. If you have time to spare, have a
browse in the boutique shops, one of the key attractions of the area.
19:00 Set the mood for the rest of the evening with a visit to the Erotic Museum (2 stops on metro L1 from Arc de Triomf to Catalunya), to explore the rich history of erotic culture. Several cultural activities and events take place throughout the year including jazz concerts, erotic theatre performances and Burlesque shows,  so have a look online beforehand. They also offer erotic walking tours around Barcelona and walks through the city with Marilyn Monroe on an erotic bicycle. Buy your tickets online for a discounted price.
Dinner and Cocktails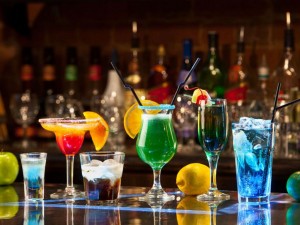 21:00 To end your weekend getaway, take the metro to Tapioles 53 restaurant in Poble Sec for a truly special evening. Thanks to their no table turning policy, you can enjoy each of your 5 courses at your own leisurely pace. With such a small handful of guests at each sitting, impeccable service is provided throughout your meal with personal table visits from the head chef. Its unusual take on fine dining allows you to enjoy exquisite food in a relaxed and homely environment; the perfect end to a busy day exploring the city.
22.30 If you decide not to spend your entire evening at the restaurant, go to La Federica, also in the Poble Sec area, for an evening of delicious cocktails.