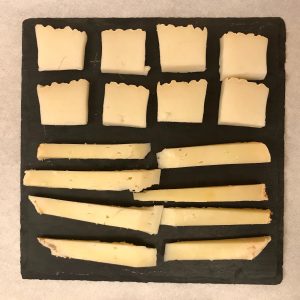 Experience enotourism at its finest with Viemocions'  Penedès day trip to the stunning wine region, located a mere 40 minutes from Barcelona. Not only does it provide the opportunity to escape the city's crowds and seek pure escapism, but also to discover the wine country's fascinating wine culture and gastronomic secrets. For a modest 79 euros, enjoy an interactive Penedès day trip and tour around Vilafranca del Penedès, a visit to Pinord winery, a six-course lunch, a cheese and wine tasting and entrance to the local wine museum.
The day begins at Spain's first wine museum, 'VINSEUM: Museum of the Wine Cultures of Catalonia', which takes you on a journey through Catalonia's remarkable wine culture, from its origins to present day. All visitors on the Penedès day trip are provided with an audio guide to explain the intriguing history behind their vast and extraordinary collection of over 17,000 exhibits, which certainly leaves plenty of food for thought. Adopting the 'it's never too early to drink in Spain' approach, your mid-morning trip to the museum will finish off with a glass of cava in Vinseum's impressive atrium.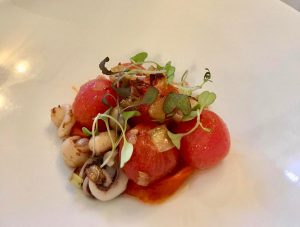 With the morning drinking in full swing, a cheese and wine pairing is simply a must whilst in the Penedès. Where better to sample this marriage made in heaven than at 'Xerigots'; a place renowned for their superb selection of Catalan wines and artisan cheeses from around the world. The tasting session takes place within the shop, and consists of two cheeses whose distinct flavours and texture equally complement the crisp dry white wine chosen for the pairing. What's more, the cheeses sampled are available to buy in the shop – the perfect souvenir to take back home to your loved ones!
In your couple of hours of free time before lunch, Viemocions arrange for you to explore the local area of Vilafranca del Penedès via the Inventrip app. This app takes you on an interactive tour around the beautiful town, introducing you to its key sites so that you can observe the beauty of the historic centre, medieval architecture and modernist heritage that the area is famed for.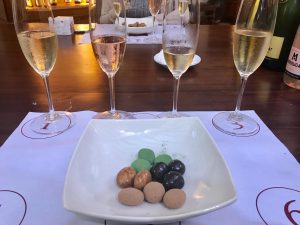 Having worked up an appetite, lunch takes place in the nearby Casa Joan restaurant, conveniently located just by the train station. Here, you will enjoy a fantastic six-course tasting menu at a local eatery which prides themselves on their traditional Catalan recipes. Over 100 years old, you can be sure that you're in safe hands at this authentic eatery which boasts a selection of time tested dishes, including pigs feet and snails. That said, they also serve several less controversial dishes which are equally typical to the region, such as tortilla, cod carpaccio, garlic infused mussels and baby calamaris.
This is followed by a private tour around Pinord winery, including its cava cellars and vineyards (only a short drive away), in order to gain an insight into the production of their wines and cavas. From learning about the fermentation process to the bottling procedure, it certainly is an education learning about the methods which they have inherited from their winemaking ancestors over the past century. Your visit to Pinord winery also includes a cava testing of four different wines which are paired with "catànies" – an irresistatble chocolate sweet typical of Vilafranca del Penedès.
If you'd like to experience a trip to Vilafranca del Penedès and explore the crème de la crème of the town's gastronomic and wine scene, leave the planning up to Viemocions. Their expert itinerary means that your trip is hassle free – and who doesn't want that!