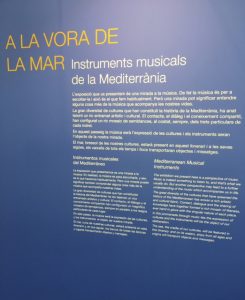 The Museu Maritim de Barcelona presents an exhibition that highlights the relationship between music and Mediterranean culture curated by musicologist, Oriol Rossinyol.
The exhibition will open to the public starting March 16, 2017 until October 15, 2017  from 10 am to 8 pm everyday of the week.
Showcased are 82 instruments from different eras and cultures in the Mediterranean, as well as photographs and pieces from the I'MMB collection. The exhibition is complemented by a series of dialogues from a musical instrument and it's relationship with the Mediterranean world.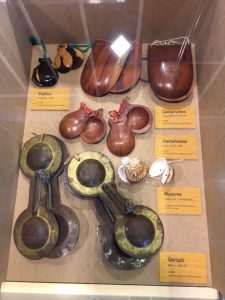 Cultures over the ocean
The exhibition begins with an introduction to the shared knowledge of maritime cultures through an audiovisual composed of sounds and images that will take you to the sea to explore communication through sound and music.
Exposing Heritage
There are up to 82 instruments from XVII to XXI, 58 photos of musicians, and 12 ships represented with models and dioramas, to highlight the relationship between music and maritime culture.
This is demonstrated by relating rhythm, and the shape of the instruments to the sea, even connecting the wind as an element in influencing and nourishing maritime instruments.
Influencing Daily Activity 
The exhibition in the Museu Maritim de Barcelona ends with an audiovisual presentation that stands out as music accompanies diverse areas of human activity. From everyday life, like lullabies, musical festivals, and Mediterranean celebrations.
Sample a glance at the music that has accompanied human activity in the Mediterranean; the diversity of people who for centuries have surrounded these waters has woven a rich culture and artistic fabric to be reflected in the exhibition.