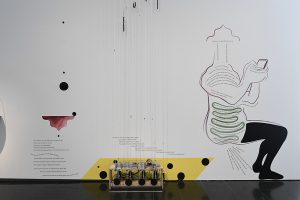 Look past the Picasso queues and instead turn your head towards Barcelona's newest and most innovative exhibition yet. From 27th October to 7th January 2018, Barcelona is lucky enough to display this year's MACBA Award winning exhibition at the Museu D'Art Contemporani de Barcelona.
The MACBA Award was established in 2011 as a prize exhibition worth up to €50,000, created with the aim of uniting artists from all over the world and consolidating their work in Barcelona. The award directs itself specifically at artists from all five continents, in the hope of establishing international networks and promoting art from lesser developed countries into the Western world.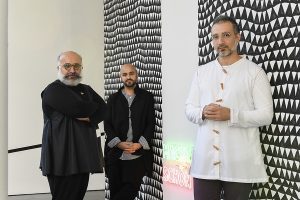 This year's winners are an Iranian based trio, Ramin and Rokni Haerizadeh and Hesam Rahmanian. Their multi-experience exhibition, The Maids, is the product of over two years of hard work and dedication, which the artists have coined the 'assembling of a collective body'. The collaboration features everything from robots, puppets, videos, embroideries and more.
The Maids is based on the importance of experience and sensuality, whilst also addressing contemporary politics with irony and wit. At the heart of the exhibition is a robot driven puppet, which opens to reveal a patchwork embroidered by Tehrani women and female Afghan refugees.
'We make a space for friends to bring their own approaches.'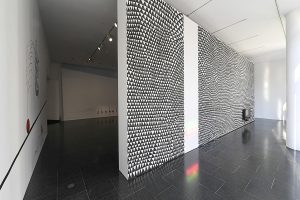 The Maids is fundamentally an international collaboration, exhibiting work from artists all over the world
whom the trio have admired and identified with. Over the two years of production, the group have met with a variety of artists whose work is also displayed amongst the exhibition.
'The ideas of the invited people into the project become organs of the process.'
Featured Artists:
Joan Baixes: a renowned Catalan artist with whom the artists have formed a friendship. Based in Barcelona, Baixas specialises in art, theatre, performance and puppetry. He has also collaborated previously with highly regarded Catalan art hero, Joan Miró.
Niyaz Azadikhah: Persian artist, teacher, and pioneer in aiding women's sewing workshops in Tehran.
John Cole: founder of Dexter Industries, Cole is an engineer and educational robotics expert. He is based in Dubai and specialises in technological art.
Useful Information: 
Dates:                        27th October 2017 – 7th January 2018
Opening Times:       Monday, Wednesday, Thursday and Friday 11am to 7pm. Saturday 10am to 9pm. Sundays and public holidays 10am to 3pm. Tuesday closed
Website:                      www.macba.cat
Prices:                         10€ entry valid for one month and allows unlimited multiple entries to all current exhibitions at the Museu D'Art Contemporani de Barcelona. Reduced rates available for students.