Coming to Barcelona for some well-deserved rest and relaxation? Why not try one of the many luxury spas that this cosmopolitan city has to offer… From women-only areas, dazzling rooftop views and couples massages, to Balinese spa secrets and private dinners, there is something for everyone.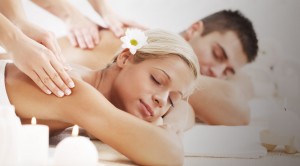 The Bali Spirit Spa lounge invites you in to 'Feel the magic of Bali'. Based on traditional Indonesian style, this spa offers more than 20 different kinds of Balinese massages, four of them created by their very own guru and owner herself. It also offers an unforgettable romantic experience for couples, including couples massages and treatments, as well as private dinners inside the spa cabins. The therapies are exclusive, and the service personalized, using the very best of natural products and ancient therapies designed to pamper, strengthen, energise and relax, providing complete well-being from a combination of knowledge and skills from the high standards of Western Asia. For women wanting a more private and personal experience, Bali Spirit Spa offers women-only areas, for some independent relaxation. The range of services on offer is extensive: ranging from massages, pregnancy treatments, facials and manicures, to waxing, eye masks, and physiotherapy and osteopathy treatments. This spa will leave you feeling deeply relaxed, fresh and invigorated.
Bali Spirit is located on Carrer d'Aribau, 59, 08011, Barcelona. Phone number +34 93 451 70 85. Opening hours: Monday – Saturday: 11am – 10pm.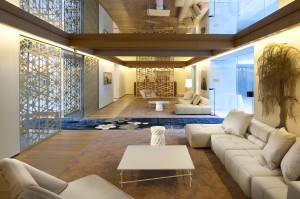 The Mandarin Oriental Hotel Barcelona,  the Crème de la crème of cosmopolitan luxury, awaits you. Offering legendary service in a prestigious location immersed in the values of the orient, The Mandarin Oriental never disappoints. Its spa, designed as a peaceful and serene sanctuary, offers a wide range of holistic treatments and therapies. The spa itself offers 8 treatments rooms including two couples' suites, a pedi:mani studio, a 12-metre spa lap pool, oriental steam room, a relaxation area, a spa boutique and a fully-equipped fitness area. Enjoying a peaceful location at the base of the hotel, this 5* luxury spa rebalances the needs of your body, mind and soul on a journey to complete relaxation. The Mandarin is highly recommendable for couples in search of a relaxing spa day, as you can enjoy your very own private spa experience in a luxurious couples suite, offering private treatments and therapies, as well as a personal steam room, relaxation area and Jacuzzi. If you are in pursuit of a longer and more fulfilling wellness package, the spa also offers extensive luxurious spa programmes, such as a 5 day Release Detox Retreat or a full-day Journey to Radiance. The broad range of therapies and treatments on offer draw equally on ancient philosophies and modern practices, aiming to address the guests' desire for an authentic and unique spa experience.
The Mandarin Oriental is located on Passeig de Gràcia, 38-40, 08007, Barcelona. Phone number +34 93 151 88 88. Opening hours: Monday – Sunday: 10am – 9pm.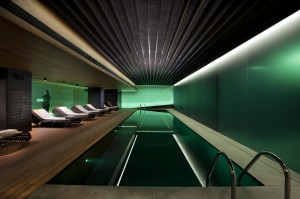 Located on the 43rd floor, the lavish spa at the Hotel Arts Barcelona  delivers unparalleled views of our dynamic and vibrant city, overlooking the renowned Barceloneta beach and providing breath-taking views of the glittering Mediterranean. If relaxing on open-air terraces with astounding panoramic views is top of your priorities, then the Hotel Arts is your ultimate destination. Providing eight fully equipped treatments suites, hydrotherapy pools, saunas and steam baths and an extensive array of treatments carried out by the acclaimed Spanish skincare brand Natura Blissé, this spa is not one to be missed. Offering body treatments, from summer care packages to body soufflés, body massages, from deep tissues treatments and reflexology, and facial treatments, from personalized programmes to anti-aging and lifting techniques, you are spoilt for choice. The spa offers Business packages, designed for those of us who have had a busy day with hectic work schedules. This includes a Revival Experience, designed to revitalize the body and renew the skin, as well as the Marine Experience and Citrus Experience, aimed at combatting fluid retention, awakening the skin and invigorating the body and mind. A day out here is not one to be overlooked…
The Hotel Arts Barcelona is located at the Marina, 19-21, 08005, Barcelona. Phone number +34 93 221 1000. Opening hours: Monday – Sunday: 9am – 10pm.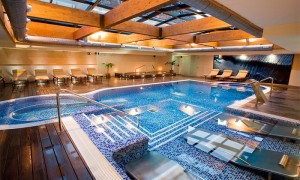 Metropolitan Iradier, part of the Club Metropolitan chain, an acclaimed urban health club located throughout Spain, offers two remarkable health centres in one. On the one hand you will find the Metropolitan Iradier Mujer, exclusive to female members of the public, maintaining the unique characteristics of Iradier for women whilst providing fantastic and innovative facilities, and the Metropolitan Iradier Mixto, which both genders can enjoy. Located in beautiful gardens in Bonanova in Zona Alta, members can enjoy an amazing view of the city from the spa's lush gardens. For 25€ for a day pass, visitors can enjoy all the facilities, ranging from the year-round outdoor heated swimming pool, spa, gym and Jacuzzi, as well as any group exercise classes. All the latest cutting-edge beauty treatments are available at the spa at an extra cost, as well as full use of the delightful restaurant and café. A spa day at this state-of-the-art health club will leave you feeling energized, restored, fresh and strengthened… What's stopping you!
Metropolitan Iradier is located on Carrer Escoles Pies, 105, 08017, Barcelona. Phone number: +34 93 254 17 17. Opening hours: Monday- Friday: 8:30am – 9pm. Saturday, Sundays and holidays: 9am – 9pm.
When heading to the spa for the day, it is advisable to bring your passport with you, as these are usually required to buy day passes!