Ivy Resto Lounge is situated on the busy Carrer Aribau, a street renowned for its lively party atmosphere by night, and its up-market businesses by day. It is north of the Avinguda Diagonal, in the Sarrià-Sant Gervasi district, an area almost entirely consisting of, and catering for, locals – a stark contrast to the rest of central Barcelona. Ivy Resto Lounge takes full advantage of its surroundings by offering a stylish, modern venue hosting live music for post-work cocktails, high-end diners and major corporate events.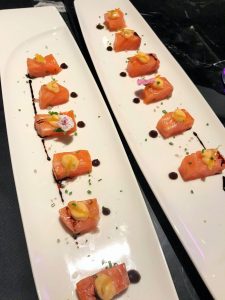 To match their sophisticated chic interior, Ivy Resto Lounge serves exquisite international cuisine with a distinct Latin and Asian touch. Renowned Ecuadorian chef Álex Clavijo, a former contestant of the Top Chef Spain, is the gourmet genius behind the menu. He is an intrepid experimenter with a knack for creating fusion dishes, and it is refreshing to find a restaurant in the Catalan capital without patatas bravas, or indeed any traditional tapas. Instead, Ivy Resto Lounge opts for haute cuisine with unusual additions, such as ox steak and dark chocolate coulant.
Contrary to the popular notion that eating out has to compromise your health, Ivy Resto Lounge serves top quality food whilst remaining healthy. A case in point is their speciality dish, the grilled sea bass accompanied by sauteed mushrooms and roasted cauliflower sauce. This delicate main course contrasts the crispy exterior of the sea bass with the luscious mushrooms, and will no doubt leave your tastebuds singing. Similarly, their garlic soup starter is prepared with fresh asparagus and garden peas, to produce a rustic and lively flavour that will whet your appetite for your subsequent course. The extraordinarily complex yet wholesome flavours behind such dishes is only to be expected of Alex Clavijo's magnificent presentation.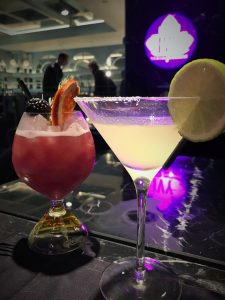 In line with the Ivy Resto Lounge's sublime cuisine, their nocturnal entertainment likewise meets the same exceptional standards. Fortunately, the eatery excels at finding acts to both serenade and captivate their audience with quality only found in such a large, cosmopolitan city. The dining area itself is orientated towards a central stage area which illuminates the live performers as they play. Whilst the artists differ from night to night, you are most likely to encounter renditions of popular chart toppers, cleverly adapted for the classy, evening vibe.  
Throughout your stay at Ivy Resto Lounge, the professional staff will keep you topped-up with their signature exotic cocktails. Sip fruity concoctions, from their aromatic Gyspy Sour to their tropical rum-based Jack Sparrow, as you marvel at the impressive performers onstage.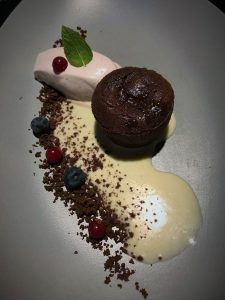 Spending an evening at Ivy Resto Lounge is guaranteed to be a memorable occasion. Their decoration, menu and drinks are a pleasant contrast to the more traditional Spanish bars and restaurants which pervade the city. Indeed, their plush and modern seating area leaves you in no doubt that you are in one of the most fashionable and vogue venues in the city.