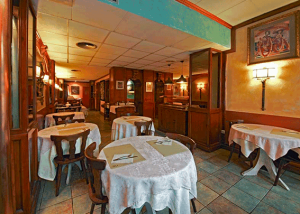 Govinda
Plaça de la Vila de Madrid, 4
At the heart of Barcelona's gothic quarter, close to La Rambla and Placa Catalyuna, Govinda is a true pioneer of Indian restaurants, open since 1986 it's a vegetarian Indian restaurant specialising in the cuisine from the north of India. It's the perfect destination if you fancy something a little more striking and have had a tapas overload. They have an array of healthy dishes at great affordable prices and they even offer a selection of vegan dishes. Govinda offer a lunch menu, Monday through to Friday where you can get three course and a dessert for only €10.50 and their special weekend menu is just €15.30, they regularly change up these menus so you can keep returning to this wonderful restaurant and experience authentic Indian food that won't break the bank.
Bollywood
Avinguda de les Drassanes, 27
Bollywood, is one of the most exotic dining experiences Barcelona has to offer. Hindu gods and Bollywood stars take pride of place on the walls of this glamorous restaurant and on Friday and Saturdays your dining experience is combined with Bollywood performances through the night, offering a truly unique experience in the heart of Barcelona. The tandoori chicken is highly recommended and the extensive menu means there is something for everyone down at Bollywood.
Maharaja
Rambla Raval, 14
Maharaja is a restaurant with a wide variety of culinary styles and have been bringing Barcelona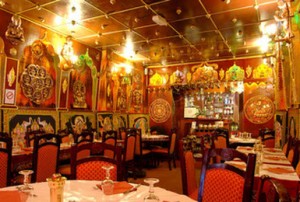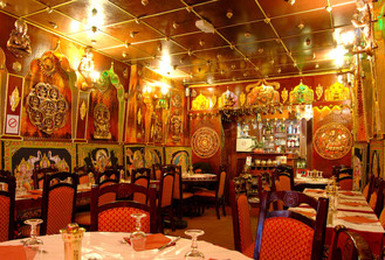 closer to Indian cuisine since 2001. There perfectly spiced recipes claim to have a mixture of up to 40 or more spices in each, creating truly mouthwatering dishes. Maharaja have an amazing eight menu of the days you can choose from, catering for meat eaters and vegetarians alike, starting from as little as €8.95 for five dishes and up to €39.95 for seven, slightly more extravagant dishes. Catering for every budget and every taste buds, with dishes such as eggplant, lentils, lamb curry and tandoori chicken on the menus there's something for everyone. In the unlikely nature that nothing on the menu of the day takes your fancy, the Maharajas extensive menu has an incredible range of all kinds of Indian food to tickle your taste buds.
Veg World
Carrer de Bruniquer, 26
Veg World in Gracia is an Indian restaurant specialising in…you guessed it, vegetarian food. The food and décor of the wonderful restaurant aims to reflect the Rajasthan area of India and does so delightfully. They have a menu of the day which is just €15.50 and you can pick from a selection of mains and starters, they also have a set menu for two people for €38 and €48, whatever takes your fancy Veg World has it. Their Masala Dosa is a must try and their incredible cardamom ice cream with rose flavours is a special treat to finish off a tasty meal.