Whenever you find yourself in a major international city, you can always rely on Hard Rock Cafe for a hearty all-American meal. Barcelona's own Cafe is no exception to this rule, serving enormous portions of everyone's favourite chicken wings, burgers and signature cocktails . Head to Plaça de Catalunya for great food, trendy collectables and of course, incredible music.
Hard Rock Cafe are dedica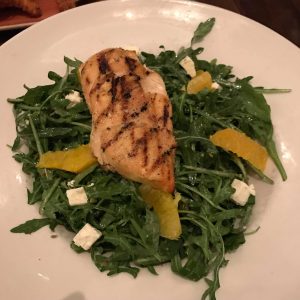 ted to bringing American food with a distinctly Southern flair, to every corner of the globe. What's more, they are zealous about the quality of their cooking. There are a cornucopia of restaurants in Barcelona where you can buy a burger, but few meet the same high standards of the Cafe's aptly named 'Legendary Burger'. This same attention to detail and commitment to calibre, can be said of their entire menu. For instance, try the Grilled Chicken Arugula Salad for a delicious mountain of crunchy greens, dressed with a citrus balsamic vinaigrette – a healthy yet filling main or starter.
As great as their salads are, to really appreciate Hard Rock's barbeque-inspired cuisine, you have to turn to their smokehouse specialities. Each of these tender dishes are marinated and slow-cooked with in-house smokers, and truly define finger-lickin' good! You could just as easily be devouring your Texan ribs in a genuine Houston diner as in the centre of Barcelona, as you are serenaded by legends of rock like Bruce Springsteen and Tom Petty.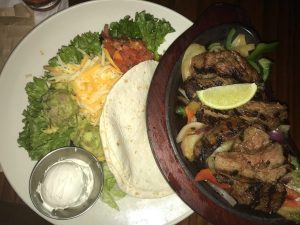 For any music lover, it's hard not to be excited by the abundance of rock 'n' roll memorabilia that decorates every Hard Rock Cafe. Signed guitars adorn every wall along with leather jackets, original records and posters from all the best musicians and bands. The restaurant in Barcelona is like a museum to the past sixty years of iconic music history, and you will be awed by the incredible furnishings and artefacts from all your top artists. What's more, as you enjoy your meal, you can watch music videos which accompany the surround sound speaker system in the cafe and rock out to your favourite tunes as you eat!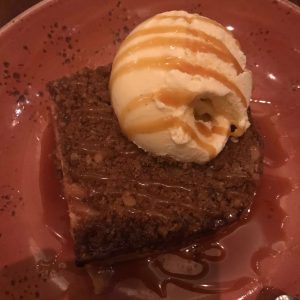 So whether you're a music-lover, a fan of American food, or simply looking for an upbeat place for a nourishing energy boost, head over to Hard Rock Cafe and immerse yourself in the awesome legacy of rock 'n' roll.