Looking to visit one of Europe's most environmentally-friendly cities, but don't know where to start to enjoy the green-minded lifestyle?  Have no fear!  We've put together a Sunday in Barcelona where you can relax, have fun, and not worry about any environmental repercussions you might have; it's a win-win!
Breakfast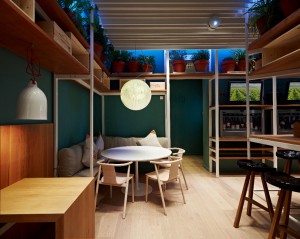 As everyone knows, any good day starts out with an excellent breakfast.  Luckily, food available in Barcelona is not only delicious, but more often than not good for you as well.  In case you were tired of the traditional tourist taste of tapas (try saying that one five times fast), Fastvinic is the place for you.  What seems like a fast sandwich shop is actually much more; instead of being fast food, Fastvinic is actually a slow food restaurant with an eye for being energy-efficient.  The restaurant uses energy-efficient LED lighting, emphasises compost and recycling, and reuses and recycles as much as possible.  For a delicious morning sandwich, go to Fastvinic on Carrer de la Diputació, 251.
Tour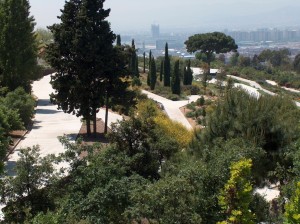 What's a tourist to do without a tour of the various locations and monuments of Barcelona?  Luckily, there are quite a few eco-friendly tours available to the public that go all around the famous and not-so-famous sights of Barcelona by many methods of transportation, including walking, biking, and even Segway!  For an example of some of these tours, take a look at the Travel Bar, a company who does both walking tours and bike tours around the city to places such as the Gothic District and other major attactions.  In addition to this, you can always visit its greener areas by yourself, such as the Botanical Garden, which has an impressive collection of Mediterranean plants.  For more information on some of the tours you can go on, take a look at our article on eco-friendly tours.
Lunch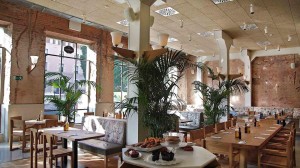 For lunch, we have a special treat for you: Flax & Kale.  Much like you might have guessed based on the name, this restaurant is completely health-oriented.  Not only is 80% of the menu plant-based, but the other 20% are dishes including oily fish.  Furthermore, there is a complete vegan and vegetarian menu that is not only delicious but great to look at.  Flax & Kale also cold-presses its own juices on-site, which you can take with you or drink while eating amazing food.  Either way, Flax & Kale is a great restaurant that mixes health, flavour, and presentation excellently.  The restaurant is located at Carrer dels Tallers, 74, and can be reached via the Universitat metro station.
Take a Walk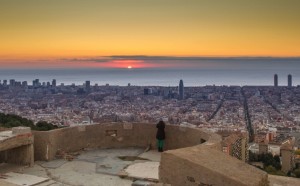 Barcelona isn't really that large of a city, so walking is a fairly viable option to get pretty much everywhere.  Around the city are places that should definitely be visited, and one of our personal favorites is the Bunkers del Carmel.  This former anti-aircraft bunker rests on top of a hill that surveys over all of Barcelona, offering a fantastic view to anyone who hikes up there.  This spot is a particular favourite with the locals, and many people a bottle of wine with you to enjoy the scenery.  Make sure to bring a camera as well, and to enjoy the walk thought Guinardó park to get there.
Dinner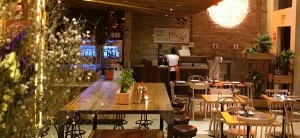 Keeping in theme with the previous two meals, a great place to eat a healthy dinner is Organic's Barcelona near Urquinaona.  This location has a ton of delicious meals at decent prices, and the entire menu is organic food.  So no need to worry about what you're eating, because all of it is both healthy and incredibly tasty.  Organic's is located at Plaza Urquinaona, 14, and is next to Urquinaona metro station.