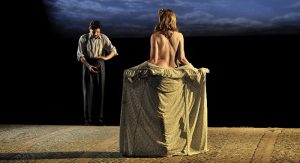 With summer well under way there is no shortage of festivals, parties, and activities all throughout the city. Perhaps one of the most highly anticipated events of the summer is the month-long Grec Festival de Barcelona, or more simply El Grec. El Grec is Barcelona's cultural Summer Festival, which offers programmes for all ages.
Given the enormity of the festival, the whole of the Barcelona performing arts community gets involved. The festival takes place from July 1-July 31st in venues  throughout the city. Its central venue is the Teatre Grec, the beautiful Greek amphitheatre set atop Montjuïc. The programme consists of theatre, music, dance, and performances as well as the Mini Grec, a programme aimed towards children. In addition, the Més or More Grec agenda consists of acts that are difficult to categorise such as talks or multi-media installations. The best part? The More Grec activities are free of charge, so head on over to El Grec for a (free!) night to remember.
Dating back to 1929, this festival began as a way to celebrate the second Universal Exhibition held in Barcelona. From this monumental event that had been taking place for almost 100 years prior, an international festival of theatre, dance, music, and circus was born.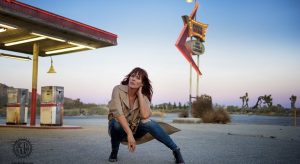 The festival promotes everything from home-grown Catalan artists to top performers from all over Spain. There is also a huge representation of international performers; acts from France, the UK, and Italy, US, and even Japan have traveled from afar to take part in this exceptional display of cultural performing arts.
This year, look for one of the most interesting performances in attendance. Pals and Fuga- two separate yet equally amazing circus acts. Their exhilarating performances throughout the month of July will be sure to keep you entertained and leave you wanting more!
The Festival's live performances will not disappoint, with flamenco by Israel Galván and contemporary theatre created by the Greek producer Dimitris Papaioanno. In honour of the 25th Anniversary of the Olympic games, be sure to catch the rumba orchestra Rumberos, Pugin a l'Escenaril.
You could also bring the whole family along to enjoy MiniGrec, with numerous performances dedicated to kids of all ages including puppets, musicals and dances aimed at family audiences. With so many performances offered in great variety, there is something for everyone at El Grec.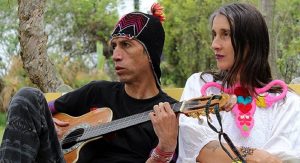 This incredible celebration of culture through the performing arts has become a Barcelona summertime tradition, attracting crowds from all over for 30 days and nights of fun. So if you're in need of a dose of dance, music to your ears, or are looking for a unique way to spend a timeless Barcelona summer night, be sure to stop by and check it out.
Although some shows are free of charge, many require tickets. To lock in a spot at one of these highly anticipated performances, visit the Grec Festival website, where you can find a full calendar of events, locations, and directions.
El Grec in Numbers
102 shows
412 shows
145,725 tickets for sale
Shows by type: 40 theater, 43 music, 15 dance, 4 circus
32 international productions
10 family shows