Spain is a nation rich in gastronomic tradition, yet each region boasts its own culinary specialities. Discover Barcelona's best kept secrets with Yves Nicolier Sandrock's personalised cooking experiences of Grandmother's Cooking Barcelona, taught by the city's most charismatic and exuberant grandmas. Prepare, cook and enjoy traditional recipes that have been passed down through generations of Catalan ancestors, revealing local grandmas' best kept secrets. Shh!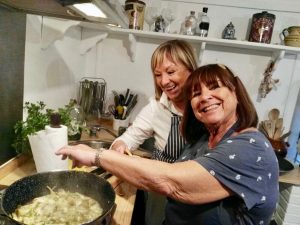 Whether you're a cooking novice or a self-proclaimed chef, Grandma's Cooking Barcelona invites you to enjoy a hands-on and social cooking class, to create unparalleled memories with your loved ones. With a total of thirty grandmas, each yaya devises their own special three-course menu, encompassing their favourite family and long-established recipes, to ensure an authentic Spanish cooking experience.
Begin by preparing local and seasonal ingredients, sourced at nearby markets including the emblematic La Boqueria, under the watchful and instructive gaze of your newfound grandma. From sharing cooking tips to fond foodie memories, your respective grandma for the evening will provide you with a fascinating insight into the domain of Catalan cooking. As the Mediterranean aromas and flavours of your cooking infiltrate the room and it becomes increasingly difficult to resist temptation, Yves will lure you into the adjoining dining room with one of Catalonia's finest vintages.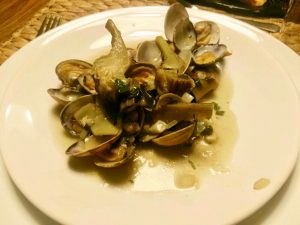 Tuck into your cookery creations in a beautiful apartment, nestled away in the charming Gothic Quarter. From the quirky dining space to the delicious fare, it provides a welcome occasion to meet like-minded holidaymakers, also in search of genuine Spanish dishes. What's more, you will gain invaluable gastronomic skills, ready to impress your family and friends back home.
Whilst 'Spanglish' may be the predominant language of the class, the language barrier between your grandma and her guests has no bearing on the evening, but rather adds authenticity and originality to the experience. After all, laughter knows no bounds of language! That said, Yves' flawless translation between parties ensures that no unfortunate cooking disasters occur thanks to miscommunication!