Liberté, égalité, diversité
Freedom, equality and diversity are not to be taken for granted. These are things to which every human has the fundamental right. This year, El Casal Lambda de Barcelona is celebrating forty years of defending these rights. Forty years of dedication and commitment. They will be celebrating this the best way they know: through film, through Fire!!
The 21st edition of the Fire!! Film Festival aims to highlight the reality of LGBTI communities from across the world, not just those with which we are familiar. Through Fire!!, El Casal Lambda defends the human rights of all these communities, regardless of location, in the same way they continue to strive for equality on a daily basis for the LGBTI community of Barcelona.
Fire!! is a cry for awareness and change. This year, the focus of their message is on women, with all their power, and with the hope that their energy and increasing social and political pull, will help LGBTI communities of the world become freer, more equal and, above all, to help understand that diversity means respect and justice, and being different without fear.
Some top picks from the Festival
Feature Films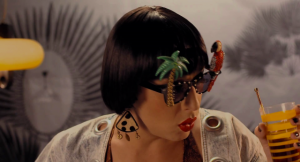 Marzipan Flowers
Marzipan Flowers tells the story of Hadas, 48, a woman living in a southern Israeli kibbutz. After her husband is killed in a freakish accident, she is scrutinised by fellow kibbutz members threatened by her status as a beautiful widow. Lost and vulnerable, Hadas moves to the big city. She finds unexpected help and support from her roommate Petel, a colourful transgender, with a mysterious past. They form an alliance of friendship and support which is put to the test earlier than they had imagined.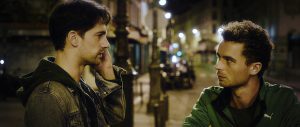 Théo et Hugo dans le Meme Bateau
This is a French drama film directed by Oliver Ducastel and Jacques Martineau. It was shown in the Panorama section at the 66th Berlin International Film Festival, where it won the Audience Award at the Berlin Festival's 2016 Teddy Awards. The film stars Geoffrey Couet as Théo and François Nambot as Hugo, two gay men who meet during the films' opening 20-minute scene in a gay sex club and follows them as they get to know each other during the next two hours, biking and walking in northeast Paris, visiting a hospital, riding the subway, and visiting one's apartment, encountering a woman on the subway and a counter server in a kebab shop. The action of the film begins at 4:27 am and concludes at 5:59 am.
Tomcat (Kater)
This 2016 Austrian drama film, directed by Händl Klaus, was shown in the Panorama section at the 66th Berlin International Film Festival, where it won the Teddy Award as the best LGBT-related feature film of the festival.
The film stars Philipp Hochmair as Andreas and Lukas Turtur as Stefan, a well-off gay couple in Vienna whose relationship is tested when Stefan, in an uncharacteristic sudden outburst of violent anger, kills their pet cat Moses. The film's original German title is a pun on the identical German words for (a male) cat and hangover.
Documentaries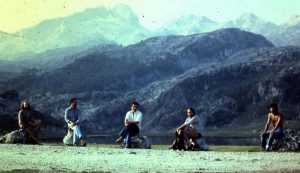 Els 5 QKs
Luis Escribano, 75, survivor of the gay cinema group Els 5 QKs, travels to Barcelona in order to donate their work to the Filmoteca de Catalunya so that their work is not forgotten. While facing the bureaucracy to get his way, he is reunited with his old friends and collaborators with whom he relives the best moments of his films and what they meant during the time of transition.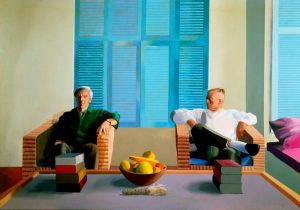 Hockney
Hockney sees the charismatic artist take director Randall Wright on an exclusive tour of his archives and into his studio, where he still paints seven days a week. The film, which looks back at Hockney's formative years in the British Pop Art scene and his experience of being a gay man as the AIDS crisis took hold, as well as his years in California.