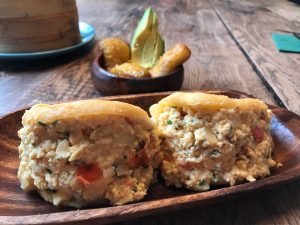 Tucked away in the quirky barrio of El Raval lies Trópico – Barcelona's prime pick for brunch, with a tropical twist. Their innovative take on quintessential brunch concoctions will transport you to the Caribbean, with their vibrant colours and exotic flavours. Priding themselves on healthy, natural fare, you can ensure that their tasty dishes and refreshing selection of juices and smoothies will leave you feeling revitalised, and moreover resuscitated after a night of overdoing it.
Opened by a Brazilian and Colombian, South American recipes naturally prevail throughout Trópico's menu. From their arepas con perico – scrambled eggs in maiz tortillas with caramelised plantain and avocado (a brunch essential)  – to their Amazonian açaí bowl, laden with tropical fresh fruits, you can ensure that you will receive your dosage of the Tropics. Fear not, they also offer conventional brunch staples, spanning from eggs Benedict to American pancakes, to attract Barcelona's trendiest clientele from around the world.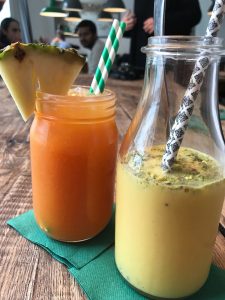 It would be sinful to visit Trópico without sampling one of their signature beverages. Renowned for their fruity and nutritious blends, their juices include sensational combinations like papaya, pineapple and passionfruit or watermelon and coconut water with a hint of lime, for a lighter option. However, we recommend their Indian lassi for a sublime and creamy trio of mango, cardamom and natural yoghurt, topped with finely chopped pistachios.
Unsurprisingly, Trópico is famed amongst the Instagram generation, thanks to its rainbow-coloured food and drink, paired with the eatery's minimalist decor, which provides the perfect backdrop. Therefore, if you're seeking a picture-perfect brunch with that all important exotic edge in the Catalan capital, indulge each of your senses at Trópico.