The beach in Barcelona is both beautiful and full of activities, however every local knows that the best place for water sports and sunbathing is the nearby Costa Brava. Excursions Barcelona appreciate the advantages this area of the Catalan coastline offers. Not only is it an area of outstanding natural beauty, but the sheltered bays and golden sands provide a myriad of opportunities for sailing, snorkelling, kayaking and simply relaxing.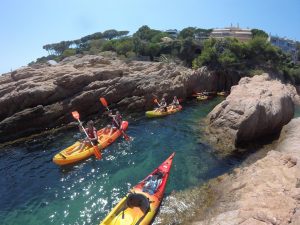 Anyone holidaying in Barcelona can easily and conveniently get away for a day of kayaking and snorkelling by booking with Excursions Barcelona. Even better, if one of your friends or family would prefer to while away the time on a postcard-worthy beach, they can accompany you and spend the day frolicking instead of adventuring. The company organises air-conditioned coaches from Plaça d'Antonio Lopez, from mid-May until the end of September, however it's recommended you organise your day in advance to avoid disappointment as it is common for tours to be fully booked.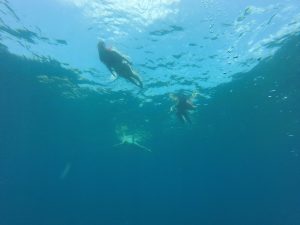 Those who opt for the kayaking and snorkelling activity will be led by an experienced and charismatic guide who knows the area like the back of their hand. These organisers come from all over the world and speak a broad range of languages so communication is never an issue. They are also seasoned photographers and will capture as many dynamic and action-packed moments throughout the day as you desire – so you will be guaranteed a new profile pic or Instagram-viral shot! This also means you don't need to risk your own phone or camera getting wet – a likely occurrence if you choose to bring it on board since everyone is kept busy leaping off sun soaked cliffs, snorkelling in secluded bays abounding with wildlife, and paddling in warm lagoons.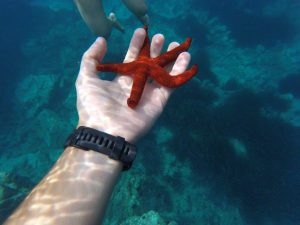 All abilities are welcome on this trip and there is no need to worry about equipment as it's both provided and demonstrated by the Excursions team. The flanking precipices of the bay protect the area from wind and so conditions are generally calm and easily manageable for anyone, even first-timers. In fact, the only requirement is that you are able to swim, despite the compulsory life-jackets worn throughout the experience. Subsequently, you can enjoy a tranquil paddle round the stunning coves and cliff faces, and choose to do as much diving, snorkelling and cliff-jumping as you please, safe under the experienced eye of the Excursions team.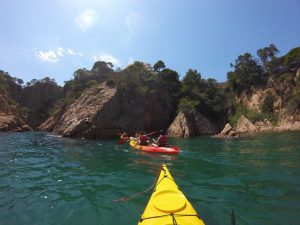 For those who prefer the quiet life, or are less confident swimmers, the beach itself provides plentiful entertainment. Soft sands and crystal clear water are sufficiently alluring to captivate anyone for a day of basking in the Mediterranean sunlight. Of course, the option is also there to explore the surrounding cliffs, where many opportunities present themselves for hiking and trekking. Beachgoers and kayakers both get lunch included in the trip and so can enjoy a hard-earned (in some cases at least!) sandwich together before catching the coach back to Barcelona.