javhide.com
https://javplays.com

Maremagnum Fest May 19-21, 2017
19 May, 2017 @ 9:00 pm

-

21 June, 2017 @ 10:00 pm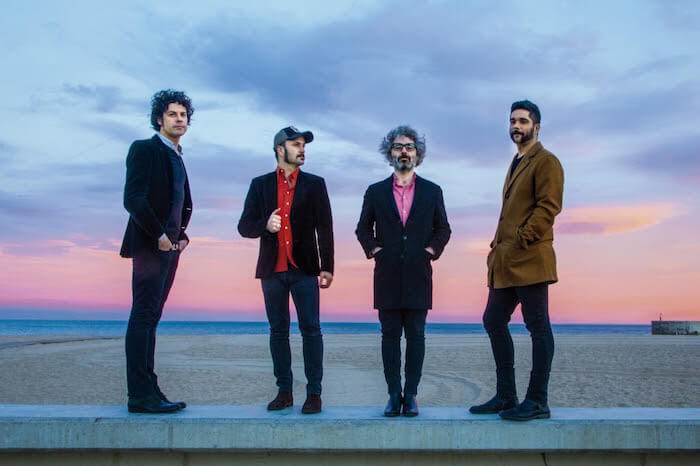 Maremagnum Fest presents its first edition from May 19-21, in the outdoor square of the Maremagnum shopping center, a completely free festival that will take place in an exceptional location overlooking the sea front of Barcelona, and with a program that mixes Deftly indie, electronica and pop proposals to listen to music outdoors until the sun goes down.
Friday
On Friday the Guipuzcoans settled in Barcelona Delorean will open the festival at 9:00 p.m. presenting 'Muzik', their seventh album in fifteen years, which comes out in their own newly created label, undoubtedly the most personal Delorean of recent times.
Saturday
Saturday at 7:00 p.m. will be Maïa Vidal's turn, the artist will bring us her hybridization of folk, electronic and world music. Accompanied by Giovanni Cultrera, Vidal comes to present his third album 'You're the waves' that is sounding in radios around the world and well-known spots in television. After Maïa Vidal at 8:00 p.m., the unmistakable Joe Twilight will take on the stage of Maremagnum Fest to present the themes of his recently published 'Hard Disk', electronic and a very personal style that will not leave anyone indifferent. And to close this second day of concerts the Chilean Javiera Mena will debunk the themes of her latest album 'Otra era' at 9:00 p.m., a retro-futuristic ode with which will transport you to your dream world for a few moments
Sunday
Captains producer David Baldo's band and German singer Fee Reega will open on Sunday at 6:00 p.m., and will come to show why they have been chosen as "2016 Emerging Artist" by listeners from Radio Disco 3. At 7:00 p.m. Mourn, Youngsters Jazz Rodríguez, Carla Pérez, Leia Rodríguez and Antonio Postius will bring their direct incendiary to the stage of Maremagnum Fest, with their second album 'Ha, Ha, He'. For the closing of the festival at 9:00 p.m. León Benavente will come to present their new studio album '2', with which they entered direct to the number 3 position of sales in Spain, which they have been maintained for weeks. At this time and after presenting this album by different venues in Spain and their recent visit to Mexico will come to put the final finishing touch to the festival.