What could be more quintessentially Spanish than watching flamenco whilst enjoying tapas in a town modelled on every region of the Iberian peninsula? It seems too good to be true, yet this unmissable experience is exactly what Tablao de Carmen offers with their celebration of this iconic dance in Poble Espanyol. Immerse yourself in the traditions and culture of this diverse and ancient country and be treated to a musical celebration of movement and energy.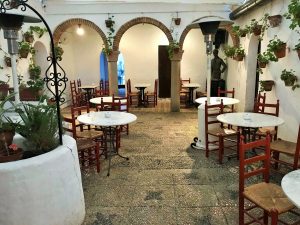 The majestic Montjuïc is the site of Poble Espanyol and home to Tablao de Carmen for the past 30 years. Arrive early before the performance begins to explore the fascinating architecture and attractions of the model town, originally constructed for the 1929 Barcelona International Exposition. This will also give you time to find the best seats to observe the show and order some of the typical local fare on offer.
All the Spanish favourites are available on the flamenco menu, from patatas bravas in a spicy sauce, to thin slices of Iberic jamón. With a total of eight different dishes, you will be able to taste your way through all the provinces of Iberia during the flamenco show. A range of specialities are provided, including local cheeses, the famous crema Catalana and a popular choice with locals and tourists alike – oxtail croquettes. To accompany, choose between wine, tea or coffee – essentials with any Mediterranean dinner – plus the beloved beverage, sangria.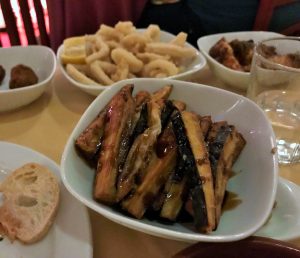 But, the main attraction for the evening is of course the flamenco show itself. Unlike most dance forms, there is no strict choreography. Instead each individual interprets the music in his or her way and transforms it into a visually stunning whirl of movement, clapping and melancholy vocals. The combination of extraordinarily talented guitarists, deeply moving singers and powerfully vigorous dancers creates a legendary spectacle that will hold you mesmerised throughout. As the pace and force of the music swells and rises, the singers' voices increase in volume and emotion and correspondingly, the dancers dominate the stage with extraordinary energy that reverberates around the entire room.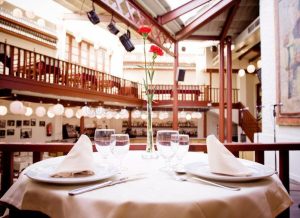 The performances at Tablao de Carmen vary regularly as the venue rotates famous flamenco dancers and musicians along with rising stars in the art. But what unites every show is the extremely high standard of the acts, and their ability to captivate audiences night after night. If you want to experience the timeless spectacle that encapsulates and embodies Spanish culture in a whirlwind of intense vitality, look no further than Tablao de Carmen.