Eat.Art combines the twin passions of fine dining and appreciation for art in an ingenious way, to create a whole new genre of both tour and gastronomy. Begin your experience in the Gothic quarter by viewing some of Barcelona's independent art galleries, and meet artists and collectors involved in its thriving street art scene. Your guide will then lead you deep into the hipster El Born neighbourhood to a final location off the beaten track, for a unique four-course meal. Each plate you sample will be inspired by an artist, either internationally renowned or local to the Barcelona scene, and imaginatively designed to reflect their individual style.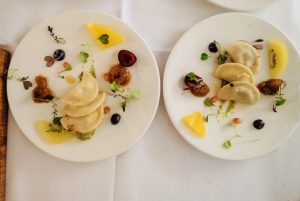 In a local gallery just off the central Jaume square, colourful characters from the Barcelona graffiti community are known to congregate and socialise. Eat.Art commences at this quirky venue for an introduction to the city's most experimental subculture and a chance to meet the talent behind the paintings. The gallery owner will personally conduct you around her commercial collection of canvases, and offer expert insights into the hidden motifs within the compositions. What's especially rewarding from this initial stop is that you will recognise the signatures and markings of the artist's you have met around the city, both during the rest of the tour and throughout your stay in Barcelona.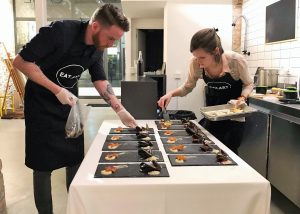 Other galleries en route include a two-storey shop and workshop where local artists have been known to paint their works, and a venue favoured for chic events. Once again, the gallery owners are delighted to show off their favourite pieces and discuss the inspiration behind unconventional pieces. For instance, in one exhibition, an entire series of sketches was based on a poem with particular significance for the artist. You will also learn about the idiosyncratic techniques that painters have used to produce iconic works. This entails emptying spray cans into containers, and subsequently using the liquid with a brush as with ordinary paint, to generate intense colours.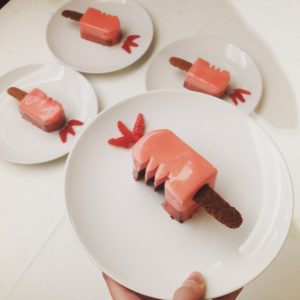 With your desire for culture satiated and an evening spent navigating Barcelona's winding streets, you will no doubt have built up a healthy appetite. Naturally, the meal is hosted in an à la mode creative space featuring canvases with a distinctly Barcelona theme: tourism. An aperitif of Spain's answer to champagne, cava, is provided as a welcome drink as you enjoy watching the chefs prepare your aesthetically pleasing dinner. During the meal itself, your guide will introduce the table to each successive course, both describing the fresh, Mediterranean ingredients used and the innovative acumen that goes into every dish. It is almost a shame to have to devour such minute works of art, but you will quickly forget any such reticence post-tasting their sublime flavours.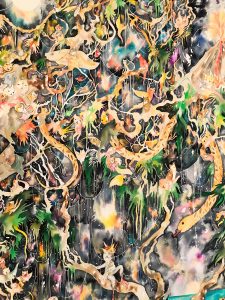 Eat.Art endeavour to make dining into something worthy of the label 'art', drawing upon historic geniuses such as Salvador Dali, as well as contemporary rising stars in the Barcelona scene. Their immaculate presentation and careful skill that goes into each gastronomic dish is simply extraordinary, providing both a unique and memorable experience. For an evening with an avant-garde concept with the planning and professionality to execute it, try something different on your trip to the Catalan capital with Eat.Art.