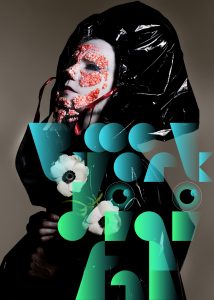 Sónar by Day and Sónar+D offer a unique experience of contemporary music, creativity and technology, as well as a goldmine for gaining industry knowledge from the 15th-17th June. The latest offerings from the electronic audio-visual art community and the constantly evolving digital economy, are represented in this cutting edge showcase which this year extends to other venues around town for the whole week.
The opening night on Wednesday 14th June is inaugurated with an exclusive 4 hour DJ set by Björk.  The eclectic Icelandic icon will take the audience on a sonic journey through her many influences, from experimental electronic and modern grime to folk music.  A visual insight into her unique creative universe is presented at the CCCB with "Björk Digital," which includes performance, cinema, installation, video and Virtual Reality.  A separate ticket is required.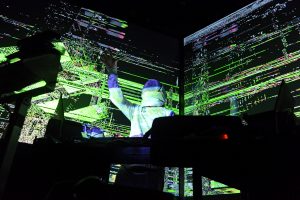 Sónar+D also opens on Wednesday, with a packed agenda of interdisciplinary conferences and showcases that present a global snapshot of creativity and technology, and the digital transformation of the cultural industries involved. The AV Experiences section includes a strong presence of Virtual Reality projects and and a breathtakingly innovative interactive installation at SónarPlanta entitled "Phosphere" by Daito Manabe (Rhizomatiks Studio, Japan). The MarketLab and Start-Up Garden offer networking opportunities for professionals.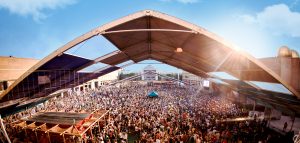 The stages of Sónar Day will welcome some of the most interesting artists of the moment. Aitor Etxebarria (SónarComplex, Fri 16th, 14:00) has created generated a stunning soundtrack for the documentary "Gernika.Markak", by Hannot Mintegia, that tells the story of the 1937 bombing of the city by the German air force during the Spanish civil war.  Catalan quintet Anímic (SónarHall, Sat 17th, 14:30) use electronic music to talk about what transpires when we lose the human elements that define us, accompanied by visuals from eight different filmmakers. Portuguese duo Boris Chimp 504 (SónarHall, Thurs 15th, 14:30) present their new AV show, Multiverse. This real-time audiovisual performance underlines the relationship between sound synthesis and graphic language, with a science fiction aesthetic.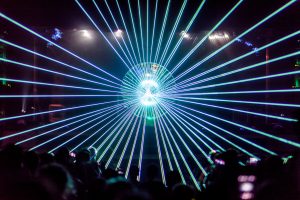 Cranking up the volume, exponentially multiplying the visual effects and creating an über rave ambience, Sónar night introduces strong headliners and a quality line-up in its various spaces. Friday night will be dominated by lives sets from DJ Shadow (SónarClub 22:30), Soulwax (SónarClub 03:50) and Derrick Carter (SónarPub, 03:20), with Masters at Work taking care of the SonarCar zone with a 6 hour live set. Saturday night's superstar DJs include Eric Prydz (SónarClub, 04:00), Vitalic (SónarPub, 04:00) and a back to back set by Marcel Dettmann and Dr Rubenstein (SónarLab, 03:05), to name just a few.
Check out the full line-ups and snap up your tickets at www.sonar.es