A jaunt to Barcelona is incomplete without a glass of cava; Catalonia's iconic sparkling wine which is intrinsic to its local gastronomy, tradition and culture. This regional treasure has long taken the backseat to champagne, but with cava's supreme quality and affordable prices their inferior reputation now ceases to exist. If you love a glass of bubbly and are looking to temporarily retire from the hustle and bustle of the Catalan capital, look no further than the Codorníu winery. Its long standing presence and timeless dedication to commercial wine production is nothing short of impressive, and a must for cava hounds seeking to explore Barcelona off the beaten track.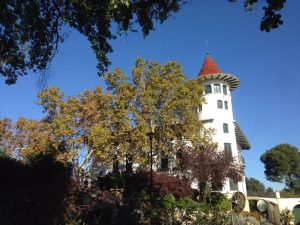 Amongst its vast landscapes of outstanding natural beauty, Codorníu's claim to fame stems from its title as the oldest family-owned business in Spain. Yet, whilst the winery's compelling history dates back to more than 450 years ago, it wasn't until 1872 that the brand revolutionised cava history. It was this year that Josep Raventós Fatjó produced cava for the first time in Spain with the "Méthode Traditionelle", and subsequently initiated an entirely new and innovative industry in the Alt Penedès region. Since then, Codorníu has been inextricably linked with the enthralling sphere of sparkling wine production, and has become a household name worldwide.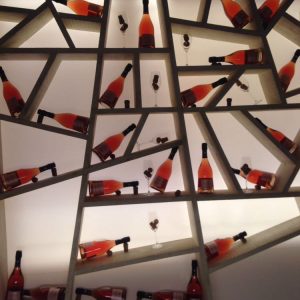 The Codorníu visit offers an exciting journey through the fascinating history of this popular sparkler and winery, from its origins to the modern production process. The grand tour is superbly executed by a charismatic and knowledgeable guide, and begins with a wander around the winery's stunning grounds. Upon entering the intriguing maze of cellars, visitors will receive a comprehensive narrative of the history and heritage of the emblematic family and cellars. However, the highlight of this tour is undeniably the underground train through the endless rows of cava bottles. Not only is it a unique way to explore the exhilarating cava underworld, but it will keep the kids entertained too, as they cruise their way through the dimly lit tunnels. To conclude, a tasting session of two premium Codorníu cavas at a subterranean bar. All your cava queries will be answered here by the assistive bar staff, so that you are fully clued up when it comes to making future cava purchases – we strongly recommend you visit their on site shop!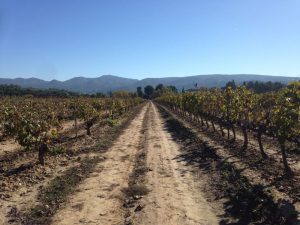 With the winery located in the city hinterland, you'll certainly want to make the most of your trip to Codorníu with its spectacular scenery and engrossing past. Follow your tour with an amble around the vineyards and Codorníu's remarkable Modernist architecture, which is the fine work of Josep Puig i Cadafalch – Gaudi's coeval. If you're feeling peckish, head over to the Cava Bar, situated in the breathtaking Sala Puig, where you can simultaneously sate your appetite and marvel at its beauty. Amongst the the bar's exquisite array of sparkling wines, beginning at an inexpensive two euros per glass, they also offer authentic Spanish tapas to perfectly compliment your chilled glass of bubbly. Salud!