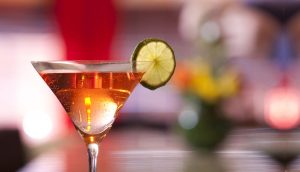 As one of the trendiest neighbourhoods in Barcelona, el Born has a lot to offer. Situated in the old town of Ciutat Vella, and nestled between the Gothic Quarter and Barceloneta, this ideal location attracts an eclectic crowd of people. Spending an afternoon strolling through the area is an absolute must for any visitor to this beautiful city. It is packed with independent, stylish boutiques, fantastic seafood and typical Catalan restaurants, trendy bars and cultural hot-spots, such as the Picasso Museum. The mixture of young and hip fashionistas and foodies is contrasted against the older, more traditional Catalans who have inhabited this district for many years.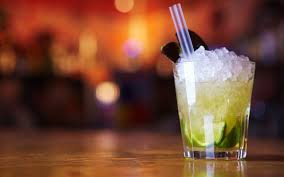 Barcelona is famous for its diverse and all-inclusive nightlife, which aims to cater for every kind of crowd,  from summer rooftop parties, vast techno/house clubs and day festivals, to the chart-topping beach clubs, R&B bars, hip-hop bangers and popular independent cocktails bars.
The Born isn't the first place you think of when discussing where to go on a night out, due to its lack of big clubs. However, it's the ideal destination for anyone seeking out a pleasant evening drink or refreshing cocktail. The neighbourhood is littered with bars, encompassing all different types of drinks, ranging from cocktails boasting happy hours and house cocktails, to bars offering more typically Spanish drinks, from Cava to vino tinto and sangria. Any local to Barcelona will appreciate the fantastic array of drinks this area has to offer… and the enlightening atmosphere that accompanies them. Read on to discover our top tips for where to go for a cocktail in El Born…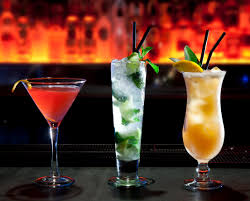 Bar Mercaders 
A classic Rock'n'Roll bar, Mercaders exudes comfort, charm and a certain appeal and attractiveness that is only acquired by owners who pour their heart and soul into doing what they love. This bar is intimate, cosy and guarantees a good time.
Mercaders, 22. Born-Ribera.
The cocktails conjured up by the employees at Collage are unique, imaginative and wonderful. The fusions of different flavours coming together to make up their House Cocktails are vibrant and alluring. The energetic and dynamic interior makes Collage the ultimate place to come and find out what it truly is like to be Catalan.
Consellers, 4. Sant Pere, Santa Caterina i La Ribera.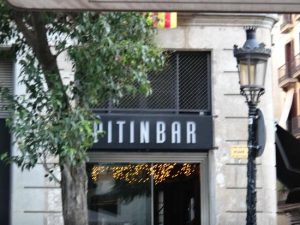 Pitin Bar
A transformation from a restaurant to a classically hip and cool cocktail bar and lounge, Pitin boasts a fantastic array of cocktails and wine list. The open air terrace is full of both locals and tourists alike flocking to be drenched in the warm Spanish sun, and at night the bar attracts a crowd seeking a late-night hangout.
Passeig del Born, 34. El Born.
La Vinya del Senyor
Boasting an extensive wine list of over 300 different bottles of both Spanish and foreign wine and cava, La Vinya del Senyor offers an intimate and unique atmosphere, including its stunning outdoor terrace.
Plaça Santa Maria, 5. El Born.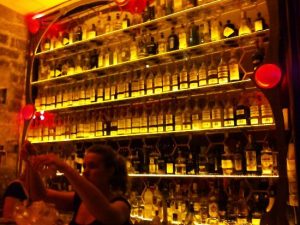 Limehouse
Boasting the most famous collection of home made gins in the whole of Barcelona, Limehouse is a uniquely wonderful bar. As well as their fantastic gins, the bar offers a lethally strong mojito, at the mere price of €3.50. Attracting locals and tourists, a night here will be sure to leave you satisfied.
Carrer dels Carders, 31. Sant Pere.
Cactus Bar
Cactus boasts a fantastic interior and terrace, alongside an extensive array of drinks and cocktails paired with the latest R&B, Funk, Soul and Hip Hop music. Offering live music sessions throughout the week, Cactus boasts a hip and trendy Spanish atmosphere.
Passeig del Born, 30. El Born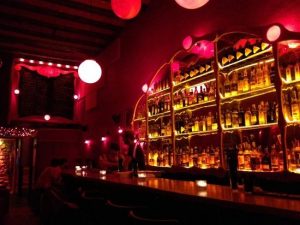 Bar Rubí
Bar Rubí has an intimate, warm and dynamic atmosphere, offering a vibrant selection of cocktails and drinks. The modern and chic interior is contrasted with the original stone walls of the building, offering a real Spanish vibe.
Carrer dels Banys Vells, 6. El Born.
Bar Princesa 23
Princesa 23 boasts a chic and unique cosmopolitan vibe, paired with an exotic and glamorous touch. The interior decor is individual and exclusive, making it the place to be for a late-night weekend drink.
Carrer de la Princesa, 23. El Born.
The Glass Bar
This charming and warm chillout bar brings New York vibes to Barcelona, pairing intimate and familiar vibes with the latest art and photography.
Passeig de Picasso, 20. El Born.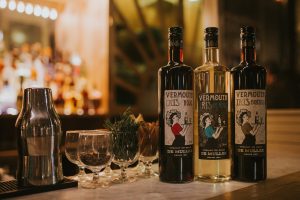 Casa Nova
A new venue with a classic and classy charm. You'll find a good selection of vermouth, local wines and cavas, and of course a great choice of freshly mixed cocktails in the welcoming bar area. An ideal place to meet with friends and share some of their delicious tapas too.
Passeig del Born, 27. El Born.