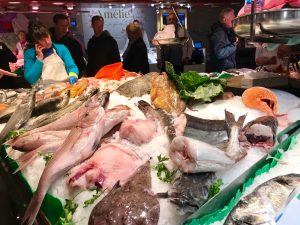 Seven years ago, Ella and Alberto left their respective homelands, and united over a mutual passion for simple, honest cooking. Since then they have launched Bear on Bike, providing unparalleled foodie experiences to Barcelona's visitors from all corners of the globe. Whether you're a gastronome or cooking newbie, join the charismatic duo for a morning of culinary fun with their market to table experience. Pick out seasonal ingredients at an authentic local market, ready to be prepared and enjoyed as part of a feast, fit for Spanish royalty.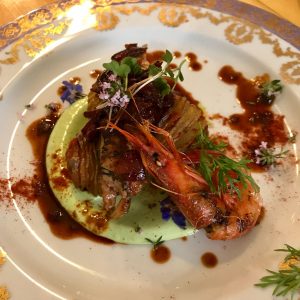 With all groups limited to eight people, Bear on Bike ensure a personal and hands-on experience, and the pleasure of getting to know your charming hosts. Alberto and Ella will meet you at the iconic La Boqueria and skillfully guide the group through the market's hustle and bustle to seek out its top suppliers, in preparation for the lunch ahead. Amongst the market's impressive array of fresh, local produce and vibrant displays, they will reveal the secrets of traditional Catalan cuisine. What's more, the Bear on Bike team share their expertise and knowledge on how to identify premium market goods – all useful tips once left to your own devices!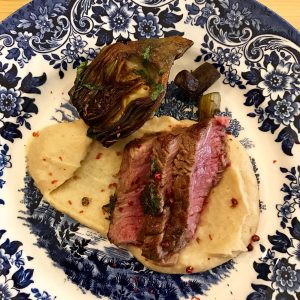 Following a quick change into his professional cheffing gear, Alberto kicks off the master cookery class in Espai Egg – a quirky kitchen space nestled away in the bohemian El Raval neighbourhood. Alberto caters for both kitchen novices and experts alike, teaching essential cooking basics to first-class presentation skills, ready to impress your loved ones back home. The participative style of the class allows you to be as involved with the process as you wish, but either way it will provide memories for a lifetime.
Cooking complete and tummies rumbling, enjoy a well-deserved break, with a glass of their biodynamic wine and Ella's beautifully prepared cheese board. Fresh fruits, home smoked butter, artisan cheeses, olives and jamón, it is undoubtedly a faultless introduction to a delicious meal. With your tastebuds truly tantalised and having completed the finishing artistic touches to your dishes, Bear on Bike's idyllic garden terrace awaits you. In the company of new friends with endless wine, tuck into a three-course meal, worthy of rivalling even Barcelona's top restaurants. Oozing Mediterranean flavours, colours and aromas, it is a taste of Spain that you certainly won't forget. Plus, knowing it was made by yours truly certainly is the cherry on top.