Tourism dominates Barcelona and it is a sad truth that a growing number of its bars and restaurants market themselves exclusively for tourists. Fortunately for those seeking authentic, quality venues, Enric Rebordosa and Lito Baldovinos are on a mission to preserve as many traditional Catalan eateries and drinking spots as they can. Two such establishments are Bar Muy Buenas in El Raval and Dr Stravinsky cocktail bar in El Born.  Both have an instantly recognisable, quirky, art nouveau style which creates a timeless beautiful environment in which to enjoy exceptional food and drink.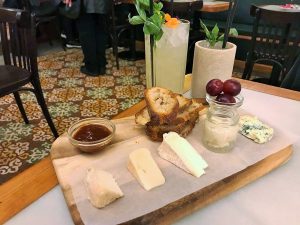 Bar Muy Buenas is a well-established name in the El Raval neighbourhood, having been a cod store since 1896 and an iconic bar from 1924. In order to preserve and regenerate the unforgettable scene, the entrepreneurial Rebordosa and Baldovinos recently oversaw two years of restorations and refurbishments, before reopening Bar Muy Buenas' doors to a highly expectant public. As per usual, their work did not disappoint. Inside, you will encounter original furniture, lighting and decorations from the Roaring Twenties – indistinguishable from new additions which were carefully completed by local craftsmen. Of particular note are the downstairs bar top which was adapted from the 19th century cod-salting bath and the upstairs bar backdrop which was the genuine 1920s bar sign.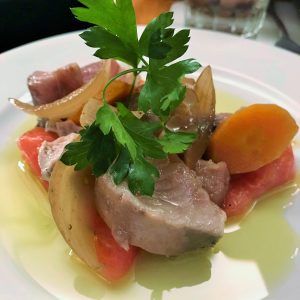 All the traditional Catalan favourites can be found on Bar Muy Buenas' inviting menu. As is only fitting given the building's previous occupancy, the esqueixada (a salad of shredded salt cod, tomatoes and onions with black olives) is the obvious starter choice. If fish isn't your thing however, try the cheese platter, consisting of five artisan products from the surrounding countryside, accompanied by a sweet red pepper chutney. Main course options are equally varied within the spectrum of Catalan fare, ranging from hot, homemade meatballs and squid, succulent veal stewed with potatoes and peppers, and a unique combo of chicken and lobster! The many options available offer tempting snacks to nibble on whilst enjoying one of the restaurant's one hundred Catalan wines or a delicious cocktail made from obscure local aguardientes, liquors and spirits.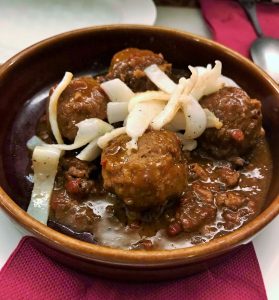 Attentive and friendly waiters, immaculately dressed in waistcoats and shirts, ensure your experience is enriched by quick service and helpful advice. Their joviality may well convince you to venture upstairs after dinner to soak up the atmosphere of Bar Muy Buenas' speakeasy. Alternatively, you may want to discover what other magic Rebordosa and Baldovinos have worked in their other city projects, in particular the renowned cocktail specialty bar Dr Stravinksy. Unlike Bar Muy Buenas, the clientele at this classy drinking hole are predominantly tourists but the same devotion to art nouveau elegance and celebration of time-tested recipes permeates this El Born bar.
The most striking visual aspect of Dr Stravinksy are the hundreds of bottles that line its windows and walls. These contain distillates which are macerated, filtered, re-distilled before being fermented on site to create the most carefully cultivated drinks you will ever have the pleasure of sampling. Upstairs, you can sit amongst a chemistry laboratory worthy of a mad scientist, each bottle and pipette illuminated from behind to create a beautiful, unique aesthetic. But, just like an ancient herbalist's workshop, these intriguing concoctions are more than mere decorations – instead each is a vital ingredient for one of the many beverages.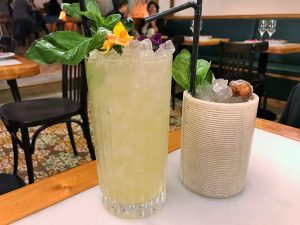 Just as Bar Muy Buenas is the ideal place for a bite to eat in El Raval, Dr Stravinksy should be your number one choice for post-dinner drinks in El Born. Each has a striking elegance that echoes and revives the opulence and grandeur of Barcelona a century ago. If you appreciate old-fashioned commitment to much-loved recipes, the sourcing of local produce and keen attention to detail, you will love Bar Muy Buenas and Dr Stravinsky.